Zarela Martinez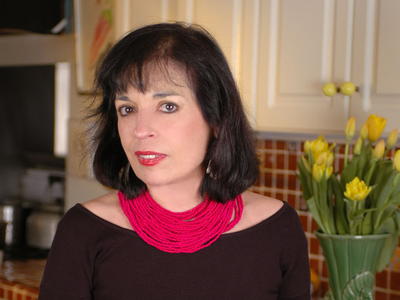 Did you know?
"Over the years as I lived and thought and learned, cooking grew…to embrace nearly every aspect of culture and human relationships. I have been lucky to make my career as chef, consultant, and businesswoman, a never-ending source of joy and fulfillment," says Zarela.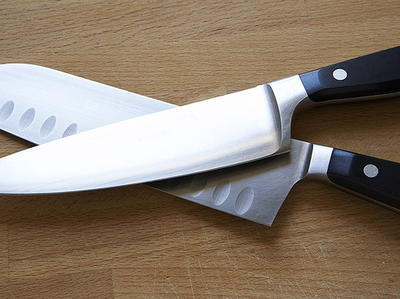 Zarela's Featured Recipe
Sautéed Chayotes
Zarela Martinez is a Manhattan restaurateur who was born and raised in Mexico. Her restaurant, Zarela, was opened in 1987 and has been serving inspired Mexican food to New Yorkers ever since.
Zarela began cooking professionally during the late 1970s in El Paso, Texas, where she caught the attention of many of the country's most innovative and influential chefs. With the encouragement of Chef Paul Prudhomme and New York Times food writer, Craig Claiborne, who had been impressed by her vivid Mexican fare, she made some nationally noted guest-chef appearances. In 1983, she moved to New York and quickly made her mark as menu-designer and then executive chef for Cafe Marimba, the city's first serious attempt to recreate regional Mexican cuisine with local resources.
Zarela is dedicated to helping cooks and food lovers everywhere discover the Mediterranean-and African-accented regional cooking of Mexico's state of Veracruz with her 13-part PBS series Zarela! La Cocina Veracruzana. She is the author of the television show's companion cookbook, Zarela's Veracruz as well as her seminal book, Food from My Heart and The Food and Life of Oaxaca.
In her continuing commitment to bring regional Mexican food to New York City, Zarela has launched an ongoing series of gastronomic festivals featuring foods from different states in Mexico.
She also runs an extensive catering business and gives cooking lessons, demonstrations, and lectures on Mexican cuisine and culture. She has consulted with clients such as Unilever Best Foods, Nestlé, Marriott and Taco Bell. She has made many guest appearances on television, including shows such as Julia Child: Cooking with Master Chefs and Martha Stewart.
Zarela has been honored for her entrepreneurship and business accomplishments by Hispanic Magazine, The Women's Leadership Exchange and The Women's Venture Fund. Her family received The Coalition for Hispanic Family Services "The Orgullo de la Comunidad" award in 2006. She is active in organizations including The Mexican Cultural Institute, Latino Nutrition Coalition, National Hispana Leadership Institute, Women's Venture Fund, CityMeals on Wheels, and the Hispanic Children's Fund.
Zarela's new collection of Mexican-inspired items for the home include things for the kitchen, the table, the bed and bath, as well as blankets and dress patterns are available online.
Zarela lives in the New York metropolitan area. Her website is www.zarela.com.
Latest Recipes





(1 Votes)





(1 Votes)
Cookbooks, etc