Wolfgang Puck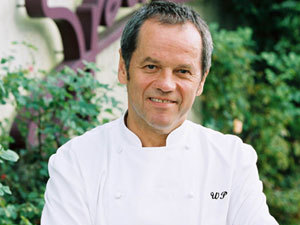 Did you know?
Seasonal menus at Spago often include Wolfgang's favorite childhood dishes from his native Austria, such as Wienerschnitzel and Kaiserschmarren. The chef's first teacher was his mother, who also was a chef.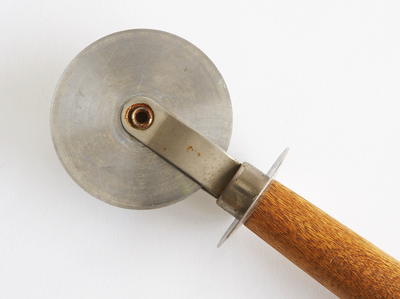 Wolfgang's Featured Recipe
Smoked Salmon Pizza
Wolfgang Puck is a chef, restaurateur, entrepreneur, and cookbook author. He is considered by many to be among America's finest chefs and clearly has been instrumental in the creation and proliferation of what has come to be called California Cuisine.
Wolfgang's first restaurant experience in Los Angeles, where he has made his home for most of his adult life, was in the mid to late 1970s as the celebrated chef and part owner of Ma Maison in West Hollywood. He quickly gained a following with the rich and famous — and with Angelinos who appreciated innovative and honest cooking.
From Ma Maison, Wolfgang opened Spago, perhaps his most famous restaurant. Situated on the Sunset Strip, the restaurant opened its doors in 1982 and has been a go-to destination for foodies visiting LA as well as for locals ever since. In 1997, Wolfgang moved Spago to Beverly Hills.
The Spago party is a great favorite on the night the Oscars are handed out, and Wolfgang is the official caterer for the Academy Awards Governors Ball.
Never one to rest, he opened Chinois in Santa Monica in 1983, one of the first Asian and American fusion restaurants in the country. He went on to open numerous restaurants, including San Francisco's Postrio in 1989, and then in 2006, Cut, a steak house. Today, Wolfgang's restaurants can be found around the world. To manage his empire, he created three business entities: Wolfgang Puck Fine Dining Group; Wolfgang Puck Catering; and Wolfgang Puck Worldwide, Inc.
The chef has also written cookbooks, including Wolfgang Puck's Pizza, Pasta, and More; Wolfgang Puck Makes it Easy; Adventures in the Kitchen; Wolfgang Puck Cookbook; Live! Love! Eat! The Best of Wolfgang Puck; and Wolfgang Puck's Modern French Cooking for the American Kitchen.
Wolfgang is well known for developing and championing California pizzas. His early signature dishes on Spago's menu included haute cuisine pizzas topped with smoked salmon and caviar, as well as dishes such as Sonoma baby lamb with braised greens and rosemary.
Born in Austria, he learned to cook from his mother, who was a chef in the town where he spent his childhood. At the age of 14, he became an apprentice so that he could learn the craft of cooking and soon, owing to his natural talent and willingness to work hard, passed through some of the best kitchens in Europe. Among the restaurants where he studied are Maxim's in Paris, the Hotel de Paris in Monaco, and the Michelin 3-starred L'Oustau de Baumanière in Provence.
Wolfgang left Europe when he was 24 and landed his first stateside job at the restaurant La Tour in Indianapolis, where he worked from 1973 to 1975. He left Indiana in 1975 and headed west to Los Angeles.
Today, the chef lives in Southern California. His website is www.wolfgangpuck.com/\
Latest Recipes





(1 Votes)