Warren Brown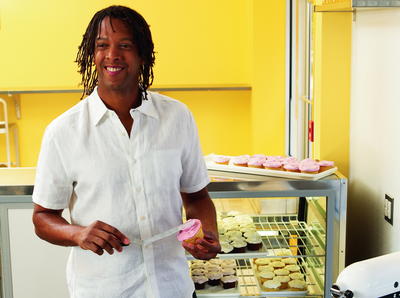 Did you know?
Warren was a lawyer before he ever baked a cake. He abandoned that career and, with a credit card and belief in his business, he opened the first CakeLove bakery.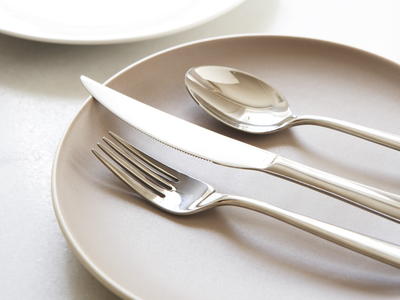 Warren's Featured Recipe
Glazing Chocolate
Warren Brown is the host of Sugar Rush on the Food Network and the owner of CakeLove bakeries and the Love Café in the Washington, D.C. area. After making a 1999 New Year's resolution to learn to bake, he gave up his career as a lawyer to become a baker, he opened CakeLove in 2000. Although he had cooked since he was a boy, and practiced constantly over the years by sharing his creations with friends and family, baking was unfamiliar territory. Once he discovered it, he knew he had found his calling.
Warren has been recognized in the national media, including The Oprah Winfrey Show, The Today Show, Dateline, Fox News Sunday, GQ, Inc Magazine's 26 Entrepreneurs We Love (March 2005), People, Reader's Digest, Southern Living, Black Enterprise, The American Lawyer, Kiplinger's Personal Finance, The Washington Post, The Washington Times, Washingtonian magazine, The Plain Dealer, What Should I Do With My Life? by Po Bronson and Baking From The Heart, published by Share Our Strength, and Best Of The Best Of, by Marc Silverstein.
Warren lives in the Washington, D.C. area.