Walter Willett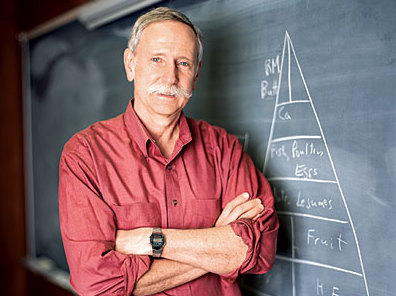 Did you know?
In March of 2012 Willett and colleagues published a study that followed more than 100,000 people over more than 20 years — and found that the amount of red meat they ate was linked to a rise in risk of premature death.
Dr. Walter Willett is chairman of the Department of Nutrition at the Harvard School of Public Health and a professor of medicine at the Harvard Medical School. A world-renowned researcher, he is one of the leaders of the famous Nurses' Health Study and Health Professionals Follow-up Study.
Dr. Willett has published three books: Eat, Drink and Be Healthy: The Harvard Medical School Guide to Healthy Eating, Eat, Drink, and Weigh Less, co-authored with Mollie Katzen, and most recently, The Fertility Diet, co-authored with Jorge Chavarro and Pat Skerrett.
He grew up in Madison, Wisconsin, studied food science at Michigan State University, and graduated from the University of Michigan Medical School before obtaining a Doctorate in Public Health from Harvard School of Public Health.
Dr. Willett has won many national and international awards for his research, including the Mott Prize, the prestigious award of the General Motors Cancer Research Foundation. He is also the member of the Institute of Medicine of the National Academy of Sciences.
Cookbooks, etc