Waldy Malouf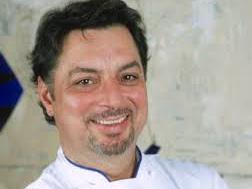 Did you know?
Chef Malouf co-founded the Windows of Hope Family Relief Fund after September 11th, and remains one of the organization's three directors.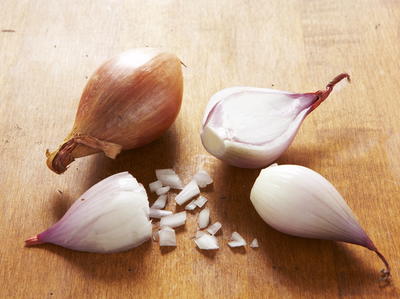 Waldy's Featured Recipe
Shallots Preserved in Red Wine
Waldy Malouf started his gastronomic career as many do: attending The Culinary Institute of America and traveling and working throughout Europe and the Mediterranean. Back stateside, Malouf found employment in some of New York City's most respected kitchens, including The Four Seasons, La Côte Basque, The St. Regis Hotel, and La Crémaillière in Banksville, NY.
In the early 1990s, Malouf opened The Hudson River Club in Lower Manhattan, where he developed a signature cuisine that highlighted the culinary riches of New York State's Hudson River Valley. It served as the inspiration for his first cookbook, The Hudson River Valley Cookbook. Malouf is also the author of High Heat: Grilling and Roasting Year-Round.
Following a highly successful stint at The Rainbow Room, Malouf opened Beacon Restaurant and Bar in Midtown Manhattan, where is he spent 13 years as the co-owner and chief operating officer.
Chef Malouf was named the senior director of special projects at The Culinary Institute of America (CIA) in Hyde Park, NY on January 21, 2013. He returned to the college from which he graduated in 1975 to work with the college's food and beverage team to contribute to the ongoing refinement of all nine restaurants at the CIA's three U.S. campuses.
Cookbooks, etc