Victorija Todorovska
Did you know?
Viktorija is an accredited Sommelier,
French Wine Scholar, and Certified Specialist of
Wine.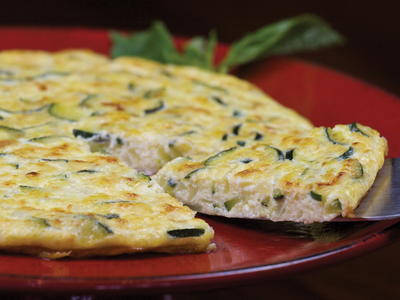 Victorija's Featured Recipe
Zucchini Frittata
Viktorija Todorovskais a Chicago-based wine and spirits educator and cookbook author
passionate about the Southern Mediterranean.She runsOliva Cooking, a cooking, wine, and travel company based in Chicago. She studied cooking at Apicius in Florence.
Viktorija is also the Armagnac Ambassador for the city of Chicago, representing the Bureau National Interprofessionel de l'Armagnac (B.N.I.A), a non-profit association thatincludes Armagnac producers, negotiants, cooperatives and brokers.
In this role, she works with retailers, restaurants, and bars to educate both
professionals and consumers about France's oldest spirit.

Viktorija's website:www.mywinesmarts.com
Latest Recipes





(1 Votes)
Cookbooks, etc