Victoria Wise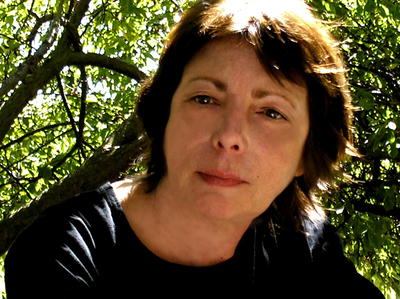 Did you know?
After high school in Omaha, Nebraska, in the early 1960s, Victoria landed smack in the middle of the Free Speech Movement at UC Berkeley, where she was enrolled as a philosophy student.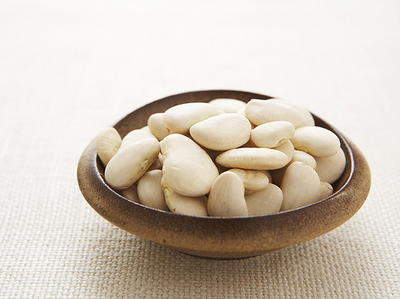 Victoria's Featured Recipe
Navy Bean and Ham Hock Soup
Once headed toward earning a doctorate in philosophy, Victoria Wise instead chose to follow her passion for food and cooking. On August 28, 1971, Victoria cooked the first-ever meal at Chez Panisse in Berkeley, California (it was a classic French dish, Duck with Olives).
From then, there was no stopping her. In 1973, she opened Pig-by-the-Tail Charcuterie, a landmark establishment that helped define Berkeley's emerging "gourmet ghetto." She owned the shop for 12 years, then sold it to pursue writing and gardening.
Based on the dishes she created at Pig-by-the-Tail, Victoria wrote American Charcuterie: Recipes from Pig-by-the-Tail which was nominated for the James Beard Best Cookbook of the Year award in 1987. More cookbooks followed, some coauthored with Susanna Hoffman. Some of the titles are Good & Plenty: America's New Home Cooking, Foods Of The World: Mexico, The Vegetarian Table: Mexico, The Well-Filled Microwave Cookbook, The Vegetarian Table: Japan, The Pressure Cooker Gourmet, Stories and Recipes from the Robert Mondavi Kitchen, The Armenian Table, The Gardeners' Community Cookbook, The Olive and The Caper: Recipes, Gastronomy, and Lore of Greek Cooking, The Pressure Cooker Gourmet: 225 Recipes for Great-Tasting, Long-Simmered Flavors in Just Minutes, and Sausage: Recipes for Making and Cooking with Homemade Sausage. Victoria's most popular book was The Well-Filled Tortilla Cookbook (1990), which sold more than 263,000 copies.
Victoria has written for numerous magazines, including Food & Wine and Williams Sonoma's Taste. She has made many television and radio appearances, given cooking demonstrations, and taught cooking classes around the nation to promote her books and share her joy in preparing and partaking of food.
Victoria continues to cook in a multi-ethnic style based on her extensive travels throughout the world.
She lives in Oakland, California. Her website is www.wisekitchen.com
Latest Recipes





(1 Votes)