Tony Rosenfeld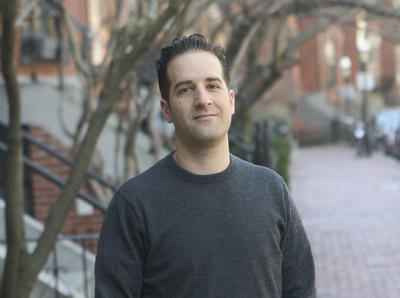 Did you know?
Tony comes by his culinary curiosity honestly: His mother is Boston Globe contributing food writer and stylist Julie Riven. Tony also writes for the newspaper.
Tony's Featured Recipe
Tony Rosenfeld is the executive chef and co-owner of b. good restaurants in Boston and the surrounding area. In addition, he is a cookbook author and food writer.
His cookbooks are 150 Things to Make with Roast Chicken and Sear, Sauce, and Serve: Mastering High-Heat, High-Flavor Cooking.
Tony is a contributing editor for Fine Cooking magazine and writes regularly for the food section of the Boston Globe and the Washington Post. He has contributed to the New York Times, Cooking Light and Bon Appetit magazine.
When he opened his first b. good restaurant in 2004, he and his partners had a simple idea: Serve favorite fast foods that customers could feel good about eating. For example, the restaurants sell burgers made from grass-fed, hormone- and antibiotic-free beef raised on regional family farms.
He is the founder of the site cookangel where he answers culinary questions sent to him by visitors to the site. He encourages confused cooks to include a picture or two with their query and says he will answer a couple of questions every day. The site is open so that other visitors can make suggestions, too. "My answers will be talk-y," he says. "The way your mom or grandma might guide you through how to make their roast chicken or meatballs."
Tony lives in the Boston area. His websites are tonyrosenfeld.comand cookangel.com.
Cookbooks, etc