Tom Douglas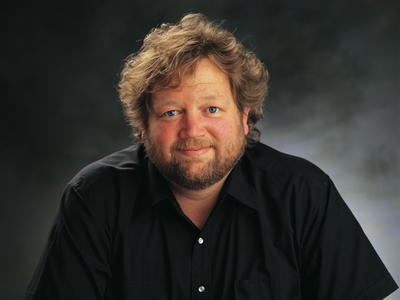 Did you know?
Tom runs what he calls "a culinary summer camp" where foodies of all stripes work in a busy restaurant kitchen. For the summer of '09, he says campers will learn what it's like to grill on a full-flame apple wood broiler or a 32,000 btu burner.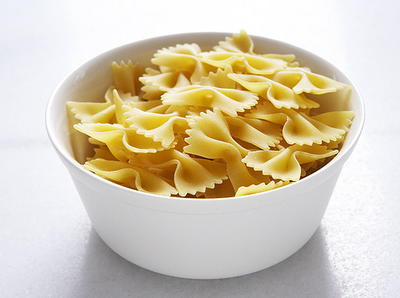 Tom's Featured Recipe
Mac and Cheese Salad with Buttermilk Dressing
Tom Douglas, along with his wife and business partner, Jackie Cross, owns five of Seattle's most exciting restaurants: Dahlia Lounge, Etta's, Palace Kitchen, Lola, and Serious Pie. With nearly 30 years in the business, Tom helped put Seattle on the culinary map by cooking global cuisine with regional and seasonal ingredients. All of Tom's restaurants are located in downtown Seattle.
Tom also runs a retail bakery, Dahlia Bakery; a catering business, Tom Douglas' Catering and Events; and an event space, Palace Ballroom. Tom's specialty food line, which includes Rub with Love spice rubs plus barbecue and teriyaki sauces, is sold nationwide. Additionally, Tom has designed a line of kitchenware for Amazon's Pinzon brand
Tom is the author of three cookbooks, Tom Douglas' Seattle Kitchen, Tom's Big Dinners, and I Love Crab Cakes.. Tom also hosts his own weekly talk radio show, In the Kitchen with Tom and Thierry, on 710 KIRO.
Awards include the James Beard Award for Best Chef in the Northwest in 1994 and his executive chef, Eric Tanaka, won the same award in 2004. Tom's book, Tom Douglas' Seattle Kitchen, won the James Beard Award for Best American Cookbook in 2001. He was nominated for Best Restaurateur by the James Beard Foundation in 2008 and Dahlia Lounge was nominated as Best Restaurant in 2006. He won the Food Network's Iron Chef against Chef Morimoto in 2005, and in 2008 Tom was chosen as Best Restaurateur by Bon Appétit magazine.
Tom and Jackie live in Seattle, Washington, with their daughter, Loretta.