Tom Colicchio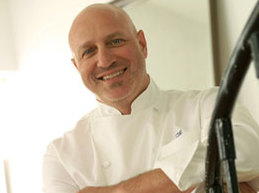 Did you know?
Tom says he spent his childhood cooking with his mother and grandmother and later taught himself to cook with the help of Jacques Pépin's illustrated manuals on French cooking, La Technique and La Méthode.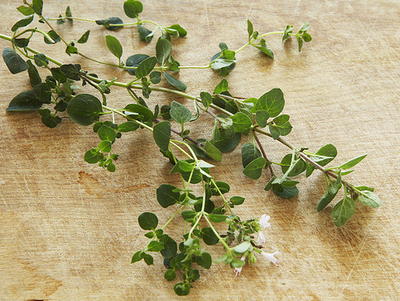 Tom's Featured Recipe
Pan-Roasted Striped Bass
Tom Colicchio is a chef, restaurateur, cookbook author, and television personality who has served as the head judge on every season of the Bravo reality TV show, Top Chef.
Tom has published three cookbook: Think Like a Chef, Craft of Cooking, and 'witchcraft: Craft a Sandwich into a Meal.
At the age of 17, Tom started cooking in restaurant kitchens and worked his way up until he found himself working in New York restaurants such as Gotham Bar & Grill and Mondrian. When he was executive chef at Mondran, he was named one of Food & Wine magazines top ten Best New Chefs.
 
In 1994, Tom partnered with Danny Meyer to open Gramercy Tavern, which was awarded three stars by the New York Times.  In the years following he opened several more restaurants including Craft, Craftbar, Craftsteak, Colicchio & Sons, and Riverpark. He also opened a sandwich shop 'wichcraft with 14 New York City locations, as well as two additional on the west coast.
 
Tom also works as a restaurant consultant for the Liberty National Golf Club in New Jersey, Kiawah Island Club in South Carolina, and Doonbeg Golf Club in Ireland.
He is the recipient of five James Beard Foundation medals including the foundation's  Outstanding Chef award.  
He currently resides in New York City with his wife and two children.
Cookbooks, etc