Tiffany Collins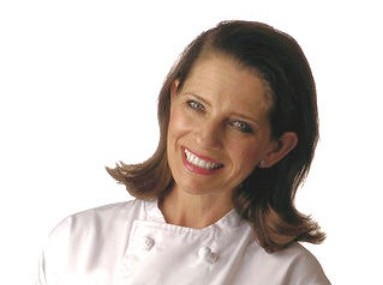 Did you know?
Tiffany is a nationally certified group fitness instructor with more than 25 years of experience. She specializes in cycling, personal training, yoga, Pilates and Tai Chi and pairs her passion for food with her love of fitness.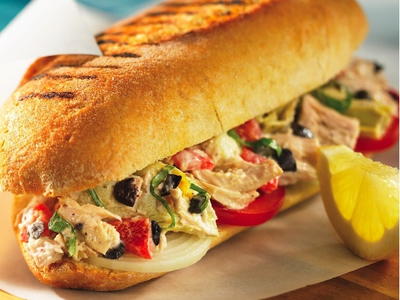 Tiffany's Featured Recipe
Tuna and Artichoke Panini
Tiffany Collins is a nationally recognized culinary professional and currently serves as spokesperson for the Texas Beef Council. As part of her job, she appears on any number of television and radio programs discussing and demonstrating tips and techniques for healthful beef recipes.
Tiffany currently is promoting her first cookbook, 200 Best Panini Recipes.
She has more than 15 years of experience offering clients services ranging from Internet video streams and voice-overs to sales enhancement presentations, recipe development and testing, lectures and presentations, entertaining and parties, menu development and wine pairing.
She has an extensive client base including Coca Cola's Gold Peak Tea, Lake Austin Spa and Resort, Nolan Ryan All-Natural Beef, Cuisinart, Peregrine Hills Winery, Dillard's Department Stores and Belk stores. She is also spokesperson and contributing editor for Cooking Light, Southern Living, Coastal Living, Cottage Living and Lowe's Creative Ideas.
Tiffany represented Michaels Stores of Dallas, Texas, in a holiday entertainment segment for HGTV's nationally televised Christmas special. She also has appeared on numerous television programs including Good Morning America, Home Shopping Network, E! Entertainment Television and Country Music Television.
Tiffany has served as a foods and entertaining specialist for Southern Living Cooking School. In this role, she traveled to more than 40 cities to present cooking demonstrations, menu planning and entertaining ideas.
Tiffany studied culinary arts at Johnson and Wales University. She now lives in Austin, Texas, with her daughter Kennedy. Her website is www.tiffanycollins.net
Cookbooks, etc