Ti Martin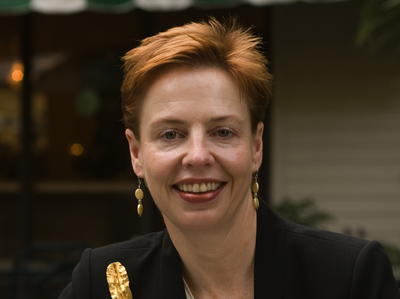 Did you know?
Ti Adelaide's first job, at the age of ten, was stamping "souvenir" on Commander's Palace restaurant menus. Stints in the kitchen, at the front door, and in the dish room followed.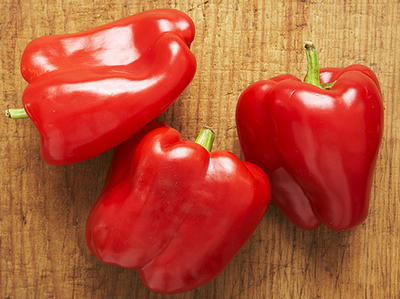 Ti's Featured Recipe
Seafood Jambalaya
Food, family, tradition and the New Orleans' restaurant world were the early launching pads for Ti Adelaide Martin's diverse and successful career. This was the world to which she returned after studying and practicing business elsewhere. Today, Ti applies her eclectic past and raw business acumen to co-running her family's legendary restaurant, the historic Commander's Palace.
Ti credits her mother, Ella Brennan, the "grande dame" of her family's restaurant dynasty (which currently includes Commander's Palace, Commander's Palace & The On The Rocks Bar in Destin, Florida, Café Adelaide & The Swizzle Stick Bar and Brennan's of Houston), for setting the stage for her eventual love of the restaurant business. "When I was a child, she was always hosting these lavish, and I mean lavish, parties at our house. Most were catered by Brennan's (then owned by her parents) and there were lots of interesting people and food professionals there from around the country. I spent a ton of time in the restaurant as a child," Ti recalls.
Ti received a degree in business from Southern Methodist University in Dallas and although she originally contemplated a career in law, she ultimately pursued business studies at Tulane University's graduate school where she attained an MBA in Finance and Marketing in 1984. Ti applied her knowledge to a real estate career in Houston, Texas, before returning to New Orleans in 1986.
Again, her mother Ella, this time due to health reasons, was the primary impetus for coming home and getting into the business of the family restaurants. "She had a triple bi-pass and I said, 'Whoa, she's my mentor and my best pal. Let me go home now and enjoy working with her,'" says Ti.
Ever the entrepreneur, Ti launched a food products company called Creole Cravings in 1986, which she eventually sold to McCormick. She then got on the family restaurant bandwagon with cousins Dickie and Brad Brennan to open Palace Café restaurant in 1991, which Esquire magazine subsequently named one of the top ten new restaurants in America.
By 1997, Ti became full-time co-proprietor of Commander's Palace, a title she shares with her cousin Lally Brennan. Ti directs the bulk of her energies towards the food and business end of things at the restaurant.
In addition, she has written three cookbooks including James Beard Foundation nominated Commander's Kitchen, which she co-authored with Commander's Palace executive chef, the late Jamie Shannon. Published in 2001, it was followed by In the Land of Cocktails in 2007, coauthored with her cousin Lally Brennan. Following the success of In the Land of Cocktails, Ti and Lally launched a website, www.inthelandofcocktails.com, featuring blogs and videos from Ti and Lally, known as the "Cocktail Chicks," and other cocktail and culinary luminaries. They've also develpoed an iPhone app, making it easy and fun to find interesting cocktail recipes.
Ti and Chef Tory McPhail coauthored Commander's Wild Side, an ode to the hunting and fishing lore of life in Louisiana inspired by Commander's Palace's Off the Menu television series, which was released in 2008.
Of Commander's Palace, her professional home of the past decade, and the seat of her soul for much of her life, Ti speaks with pride and nostalgia. "We may hold the keys to Commander's, but the restaurant really belongs to New Orleans. We try to live up to what people expect and want it to be even better and to represent what the city is all about — not just the food, but the way of life, the soul and the attitude that is New Orleans."
A loving and active aunt to her "big, wonderful Irish clan of nieces and nephews," Ti also pursues several civic and restaurant industry activities.
Cookbooks, etc