Suzanne Goin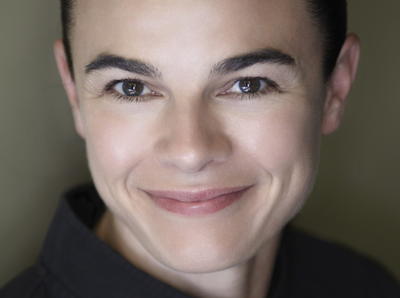 Did you know?
Lucques is named after Suzanne's favorite type of French olive. A.O.C. is named after the French system of rating wines and artisanal products.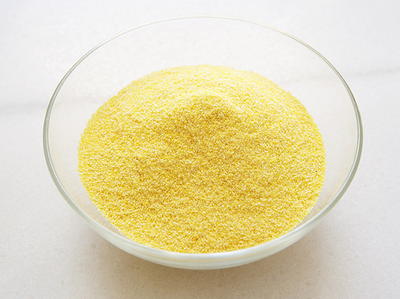 Suzanne's Featured Recipe
Cornbread
Suzanne Goin currently is one of the most celebrated chefs in Los Angeles, where she landed after stints abroad and on the East Coast. She spent time in France where she worked at some of the best restaurants in Paris, including Pain and L'Arpège, before returning to the United States for her first chef position at Alloro in Boston.

Boston magazine named her Best Creative Chef 1994, which was only the beginning of her accolades. She was named one of the Best New Chefs by Food & Wine in 1999 and was nominated for James Beard Awards in 2003, 2004, and 2005.

In the meantime, Suzanne had returned to her home of California where she worked for Nancy Silverton and Mark Peel at Campanile. She became their executive chef before deciding to strike out on her own. With business partner Caroline Styne, she opened Lucques. Early training at Chez Panisse convinced her that local produce and organic food were the way to go and she adheres to this philosophy at Lucques. She and Caroline opened AOC in 2002, a wine bar and full-service restaurant combined.
Goin and Styne's recent ventures include the Tavern, opened in May 2009, it offers a fine dining restaurant open all day along with The Larder, which focuses on casual dining, bakery, retail and prepared foods to go. In 2013, they launched two additional prototypes of The Larder, The Larder at Burton Way in Los Angeles, and The Larder at Maple Drive in Beverly Hills. In 2014, Suzanne and Caroline Styne launched The Larder Baking Company, a new wholesale operation for the breads and bakery goods developed with partner and master baker Nathan Dakdouk.

Suzanne's first book, Sunday Suppers At Lucques: Seasonal Recipes from Market to Table, was published in 2005. Alice Waters wrote a foreword for it. Her second book, The A.O.C. Cookbook was released in October 2013.

Suzanne and David live in Los Angeles with their four children.
Latest Recipes





(1 Votes)
Cookbooks, etc