Susanna Hoffman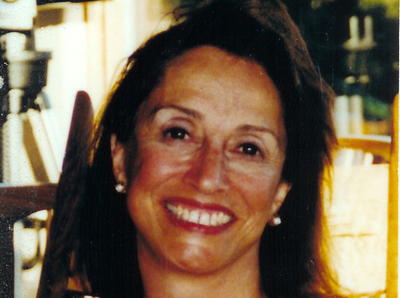 Did you know?
Susanna has been working as an anthropologist for more than 30 years. Greece is the focus of her studies. Not surprisingly, as a cook, she is also interested in Greek cooking.
Susanna's Featured Recipe
Susanna Hoffman is the co-founder of Oakland California's Good & Plenty Café, who began her professional cooking career at Chez Panisse in Berkeley.
Susanna is also an anthropologist and has spent much of her life in Greece. This led her to write The Olive and the Caper: Adventures in Greek Cooking. She traveled around Greece and translated authentic recipes for the American home kitchen. For example, she learned how to make chewy country bread from a Santorini baker and has a recipe for recreating it at home; she gathered greens and herbs with her Greek neighbors and was inspired to develop a recipe for Field Greens and Ouzo Pie.
Susanna is the coauthor with Victoria Wise of The Well-Filled Tortilla, with more than 258,000 copies in print, The Well-Filled Microwave Cookbook, and Good & Plenty: America's New Home Cooking.
She lives in Telluride, Colorado, and Santorini, Greece.