Suneeta Vaswani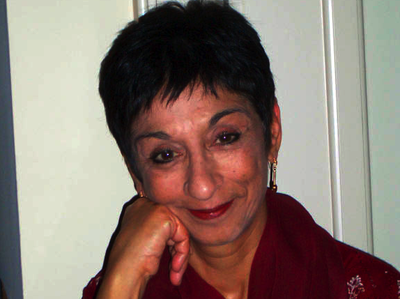 Did you know?
When she moved to the United States, Suneeta directed her energies to the culinary arts, focusing on the cooking of her homeland. Prior to the move, her primary areas of interest had been teaching bonsai and Ikebana.
Suneeta's Featured Recipe
Suneeta Vaswani is a cookbook author and teacher specializing in Indian food. Born in Mumbai, India, she moved to the United States with her husband and children in the mid 1970s and since has been a vibrant member of the Houston, Texas, culinary community.
Suneeta's most recent book is The Complete Book of Indian Cooking: 350 Recipes from the Regions of India. She is also the author of Easy Indian Cooking. She explains that the former is the result of two years of research and is a more ambitious work, while the latter was written for those "who feel challenged by the mere sight of a stove."
Suneeta has contributed to publications such as Bon Appetit, Fine Cooking, Domain (Texas Monthly's supplement), the Houston Chronicle, the Houston Post, Houston Home and Garden, the Museum of Find Arts Houston Cookbook, the Washington Post, and Virginia Elverson's cookbook, Gulf Coast Cooking.
She is the owner of Suneeta's Indian Cuisine, a company that develops and markets specialty Indian food products directly and through select gourmet outlets. She also consulted with Fiesta Markets to develop a line of ready-to-eat Indian foods.
Suneeta teaches Indian cooking in Houston and elsewhere and also plans and conducts tours to her homeland that focus on both cuisine and history.
Suneeta is active in her adopted city of Houston. She has organized fundraising dinners for the India Culture Center and the Asia Society, as well as for the Institute of International Education in conjunction with its 21st Festival of Nations honoring India on its 50th Anniversary of Independence. She has lectured at Rice University for a course on India, at the Houston Museum of Natural Science, and has participated as a panelist for the Cultural Arts Council of Houston.
Suneeta's website is http://www.suneetavaswani.com/