Silvano Marchetto
Did you know?
Silvano has been known to call the restaurant's kitchen when he is on vacation in Italy to ask the chefs to prepare something similar to a dish he has just experienced. In the same vein, he has also dreamed about a dish that he then recreates.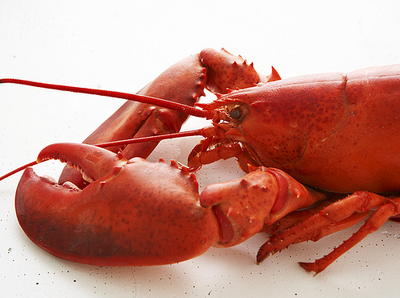 Silvano's Featured Recipe
Gnocchi with Lobster
Silvano Marchetto is the chef-owner of Da Silvano, which opened in 1975 in New York's Greenwich Village and Scuderia, a trattoria across the street. Since its opening, Da Silvano has served Tuscan food for lunch and dinner seven days a week.
Silvano was born in Florence, Italy, where, even as a child, he enjoyed socializing with family and friends and eating food cooked by his grandmother and father, both of whom, he says, were excellent cooks. Although he first thought of studying engineering, he ended up in culinary classes when he discovered the engineering courses were full. After attending culinary school , he left home for Switzerland and Paris, to perfect his skills at several of the top restaurants and hotels in both countries.

He moved to the United States in 1968, where he began his culinary life as a waiter, determined to save enough money to open his own restaurant. When the owner of a local Village bar called Bimbo's died, Silvano acted fast so that on May 1, 1975, he was able to open the doors of the restaurant he still owns. Over the years the restaurant has grown from four tables and now occupies two rooms side by side, a wide sidewalk cafe facing Sixth Avenue, and a popular annex, Da Silvano Cantinetta, just next door.
In 2001, Silvano collected his favorite recipes and stories in his first book, The Da Silvano Cookbook. The book includes photographs from the restaurant and his home in Italy. He also produces and distributes a line of his own food products, including olive oils, vinegars, and (coming soon) sauces.