Silvana Nardone
Did you know?
Silvana is the gluten-free expert of Taste of Home Magazine's new online cooking school series, "Everyday Gluten-Free" launching in the spring of 2015.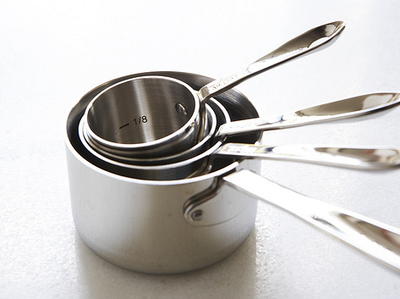 Silvana's Featured Recipe
My Gluten-Free All-Purpose Flour
Silvana Nardone is a writer, editor, cooking instructor and food consultant. She is the creator of Silvana's Kitchen, an online food columnist for Food & Wine, and a regular contributor to FoodNetwork.com. She is the former editor-in-chief of Every Day with Rachael Ray magazine, and coauthored Saveur Cooks Authentic Italian.

She is the author of Silvana's Gluten-Free and Dairy-Free Kitchen and Cooking for Isaiah: Gluten-Free & Dairy-Free Recipes for Easy, Delicious Meals. At age 10, her son Isaiah was diagnosed with gluten intolerance. Ever since, Nardone has worked to keep her fridge--and family's stomachs--full, the way only a mom knows how, with patience and plenty of good food.

In 2014, Silvana launched her own line of gluten free flours called Cooking for Isaiah. Her multi-purpose flour can be swapped cup for cup in any recipe. All of the flour and mixes are gluten as well as dairy free.  

Silvana has appeared on ABC's Good Morning America, NBC's Weekend Today, CBS's News this Morning, and ABC's Eyewitness News this Morning. She has also been featured in Dr. Oz The Good Life magazine,The New York Times, Time Out New York, and on many websites. She lives in New York City with her children, Isaiah and Chiara.