Sharon Lebewohl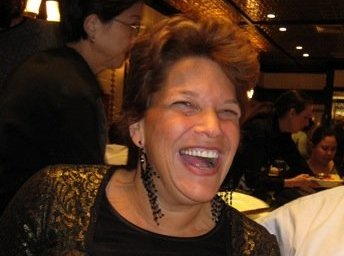 Did you know?
Abe Lebewohl Park was established in memory of Sharon's father. It occupies a space in front of St. Mark's-in-the-Bowery Church and hosts a green market and summer concert series in downtown Manhattan.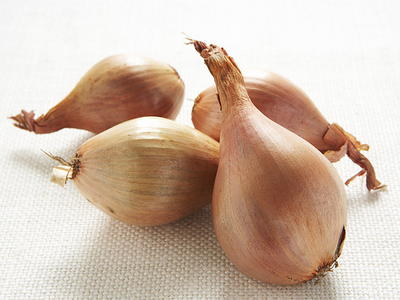 Sharon's Featured Recipe
Chopped Liver
Sharon Lebewohl is a restaurateur, lecturer, cookbook author, food consultant, and co-host of a cooking DVD. She also is a guest lecturer at The Institute of Culinary Education and New York's Jewish Community Center.
She is the author of The 2nd Avenue Deli Cookbook: Recipes and Memories from Abe Lebewohl's Legendary Kitchen, written with Rena Bulkin. In the book, Sharon tells stories about one of New York's most famous delis when it was run by her father, Abe, and recreates its recipes. Abe Lebewohl was murdered in 1996 when he deposited the deli's daily receipts at a local bank. More than 1,500 people attended Abe's funeral and Sharon wrote the cookbook as a way to pay tribute to him. Following her father's death, Sharon and her Uncle Jack ran the deli for 10 more years.
Abe Lebewohl owned the 2nd Avenue Deli for about 40 years and Sharon grew up down the street in a sprawling apartment. She recalls spending afternoons after school at the deli while her parents worked. She did her homework at one of the deli's many tables and at the same time learned how to run a successful restaurant.
Sharon graduated from the French Culinary Institute in 2001 and since has been a culinary educator. In 2007, she produced a DVD with actor Mike Burstyn called A Sabbath Meal.
She has appeared on numerous television and radio shows including NBC's Today Show, The Tony Danza Show, From Martha's Kitchen (with Martha Stewart), Food Nation with Bobby Flay, and In Food Today with David Rosenzweig.
She serves on the executive committee of the Hazon International Food Conference and has relationships with The American Jewish Historical Society.
Sharon lives in New York and Miami.
Cookbooks, etc