Scott Goodfellow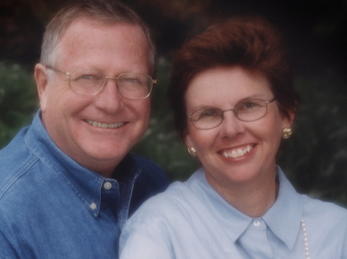 Did you know?
Scott's mother, Barbara, self published Make It Now, Bake It Later! in 1958. Ann and Scott's updated book has more than 200 make-ahead recipes.
Scott's Featured Recipe
Ann Goodfellow and her late husband Scott lived in more than a dozen major cities and entertained everyone from family and friends to various politicians and media personalities. When Scott retired after 20 years as a television executive, he convinced Ann, who was busy with many charitable activities, to join him in reviving and updating his mother's original 1950's cookbook into Make It Now, Bake It Later! The Next Generation.
Together, the Goodfellows blended some of Scott's mother's recipes with many of their own favorites into one book. Make it Now, Bake it Later! The Next Generation provides a valuable resource both to those familiar with the earlier book and those new to this way of entertaining and baking.