Sarma Melngailis
Did you know?
Before turning her energy to food, Sarma worked for Bear Stearns, Inc., Bain Capital Inc., and then CIBC. "Sounds fun so far, right?" Sarma says now, and adds: "So much fun that I realized I really wanted to be doing something else."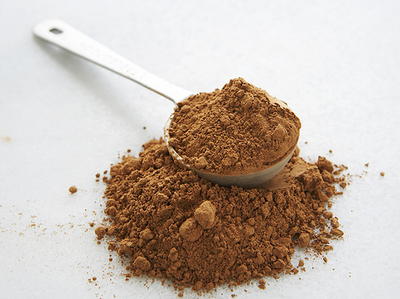 Sarma's Featured Recipe
Chocolate Oil
Sarma Melngailis is a restaurateur, cookbook author, and business owner. She is the proprietor and co-founder of New York's Pure Food and Wine restaurant and owner of the internet companies, One Lucky Duck and Shiny Happy Pets.
Sarma is the author of two cookbooks: Real Food/Real World and Living Raw Food.
Her restaurant opened in 2004 in Manhattan's Gramercy Park neighborhood and has twice been listed as one of New York magazine's "Top 100 Restaurants." For five years in a row it was listed in Forbes magazine as an "All Star New York Eatery."
Sarma says her love of food began as a child growing up in Newton, Massachusetts. Her mother was a chef and so she was exposed to good cooking and good food as a child. Her father was a physicist at MIT and Sarma headed for the University of Pennsylvania's Wharton School of Economics when it was time for college, earning a degree in economics. She then worked in the financial sector in New York and Boston for a number of years before realizing what she really wanted to do was work in the food business.
Says Sarma: "I realized I really wanted to be doing something else, something I really love. I left [the financial world] in 1999 to get a degree from the French Culinary Institute in downtown New York City and thus began my life in the food world."
She opened Pure Food and Wine in 2004 as New York's first upscale raw food restaurant.
In the early days, Sarma spent a lot of time in the restaurant's kitchen but these days she says she has "turned over my apron to the staff at the restaurant. They create everything on the menu, desserts, takeaway, new snacks, ice creams and anything else we put forth, and they're amazing."
She spends her time building the business. One Lucky Duck, an online boutique, markets products that accommodate a raw and organic lifestyle. It labels and distributes snack products—all made and packaged at the restaurant. Shiny Happy Pets is a newer venture aimed at pet owners looking for healthful products.
When she is not at the restaurant, Sarma spends as much time as she can in her garden. She calls it her "second office and second home." She lives near the restaurant in New York with her boyfriend and two cats. Her website is http://www.oneluckyduck.com/