Sara Moulton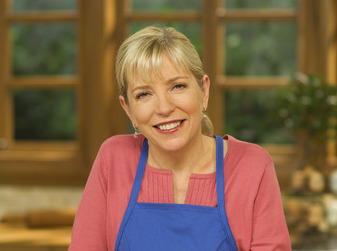 Did you know?
"I've always liked to eat," says Sara. This decidedly prosaic reality turned Sara in the direction of cooking school after graduating from the University of Michigan with no particular plans.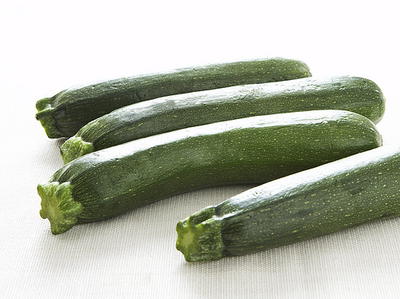 Sara's Featured Recipe
Crispy Zucchini Sticks with Olive Dip
One of the hardest-working women in the business, Sara Moulton has been juggling multiple jobs for years. Admired by millions as the host ofCooking Live, Cooking Live Primetime,andSaras Secrets, Sara was one of the Food Networks defining personalities during the outlets first decade. In addition to her work on the Food Network, she worked in the test kitchen for 4 years and then took the job of executive chef of Gourmet Magazinefor 21 years. She was also the food editor of ABC-TVsGood Morning America, for 15 years and the author ofSaras Secrets for Weeknight Meals, Sara Moulton Cooks at Home as well as her most recent, Sara Moultons Everyday Family Dinners.
Currently, Sara is hosting the fifth season of a cooking show on public television, titledSaras Weeknight Meals. The series demonstrates her rethinking of dinner to make it a meal that can break the mold and features fast and tasty entrees. She is also working on a new cookbook, focusing on techniques for the home cook, which will be published in the spring of 2016. Sara also writes a weekly column for the AP, called KitchenWise.
It was at the Culinary Institute of America that Sara found herself, she says. She graduated with highest honors in 1977 and began working in restaurants immediately, first in Boston and then in New York, taking off time only to apply herself to a postgraduate apprenticeship with a master chef in Chartres, France, in 1979. Saras restaurant experience peaked with a stint as chef tournant at La Tulipe in New York in the early 1980s. It was also during this period that Sara co-founded the New York Womens Culinary Alliance, an old girls network designed to help women working in the culinary field. The Alliance celebrated its 20th anniversary in 2002.
Sara left restaurant work to pursue recipe testing and development when she started a family. She worked for two years as an instructor at Peter Kumps New York Cooking School (renamed the Institute of Culinary Education), where she discovered her love of teaching, a passion that would give focus to her subsequent work in television. In 1984 Sara took a job in the test kitchen at Gourmet. Four years later she became chef of the magazines executive dining room.
Her television career began in 1979 when she was hired to work behind the scenes on public televisions Julia Child & More Company. Her friendship with Julia eventually led to Saras gig at Good Morning America, where what started as another behind-the-scenes position ripened into on-camera work. By then Sara had begun hosting the Food Networks Cooking Live.
Six years and more than 1200 hour-long shows later, the Cooking Live ended its run on March 31, 2002. Saras Secrets began the next day. Other TV chefs may own famous restaurants and perform with theatrical flair, noted TV Guides Herma Rosenthal, But Moultons the one you can actually picture popping over to help you fix the lumpy gravy or the fallen souffl.
Saras first book, Sara Moulton Cooks at Home embodies Saras mission as both author and television host: to counter Americas disastrous love affair with fast food by encouraging everyone to cook delicious and healthy food at home and to dine with family and friends. In her second book, Saras Secrets for Weeknight Meals, she delivers a collection of 200 easy-to-prepare recipes that are ideal for our time-crunched lives and that satisfy the taste buds.
Sara lives in New York City with her husband and two children. Her website is saramoulton.com.
Latest Recipes





(2 Votes)