Sarah Magid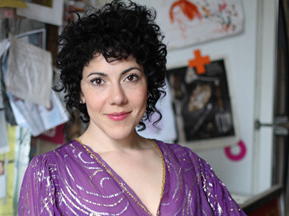 Did you know?
For 10 years, Sarah designed shoes and jewelry for fashion companies such as Tommy Hilfiger, J. Crew, Liz Claiborne, and Henri Bendel. She then turned her attention to baking.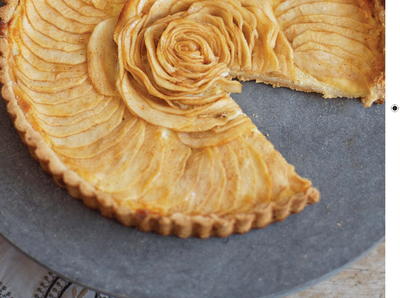 Sarah's Featured Recipe
Fall Pear and Ginger Tart
Sarah Magid is an organic baker based in Brooklyn, New York, where she bakes custom cakes and sweets for weddings, parties, and corporate events. She believes in eating at least one sweet every day.
Sarah grew up in a California beach town where nature, the ocean, wild gardens, and her family's backyard fruit trees inspired her. In 2009, She published her first cookbook, Organic and Chic: Cakes, Cookies and Other Sweets That Taste as Good as They Look. Despite the reputation of organic baking, the New York Times praised the book by saying there was "nothing crunchy about these stylish desserts."
Sarah trained in fine art, history, and sculpture, as well as fashion design, before focusing her creative energy on food and organic baking. Sarah's cakes, cupcakes, and cookies reflect the colorful, playful sculptural style that she brought to her fashion designs.
Sarah lives in Brooklyn where she and her two children go to the park as often as possible to play monster! In her spare time, she plays the cello. Her web site is http://www.sarahmagid.com/.