Sarah Leah Chase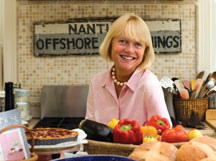 Did you know?
Sarah wrote Cold Weather Cooking in response to the question: "What do you do during the winter on Nantucket?"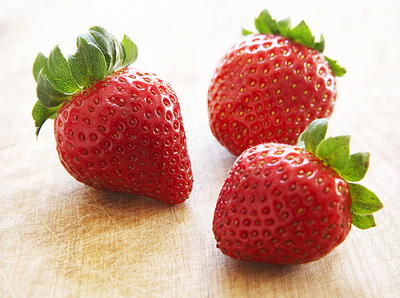 Sarah's Featured Recipe
Chocolate Berry Bread Pudding
Sarah Leah Chase moved to Nantucket, Massachusetts, as a year-round resident in 1980 and opened a specialty food shop and catering business called Que Sera Sarah, which soon became an island institution.
A few years after opening Que Sera Sarah, she collaborated on The Silver Palate Good Times Cookbook, which was one of the first cookbooks to make The New York Times best-seller list. She the Nantucket Open-House Cookbook, followed by  Cold Weather Cooking followed in 1990. Sarah teamed with her brother Jonathan, a chef from Maine, to write Saltwater Seasonings — Good Food from Coastal Maine. Her two most recent books are Pedaling Through Provence and Pedaling Through Tuscany.
As suggested by two of her book titles, she has led a number of bicycle tours through Europe. She also writes a weekly food column for Nantucket's Inquirer & Mirror newspaper and a monthly magazine column for Nantucket Today.  Sarah's latest book, New England Open-House Cookbook is a lengthy labor of research, simmering, story-telling, and enthusiasm.
Sarah also develops recipes and concepts for her husband Nigel's specialty food company, Coastal Goods. She lives with her family on Cape Cod, where she enjoys oystering and gardening as much as cooking.