Sam Choy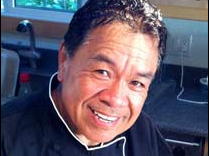 Did you know?
Sam's father owned a restaurant, and on weekends the whole family helped to prepare traditional Hawaiian luaus for up to 800 tourists.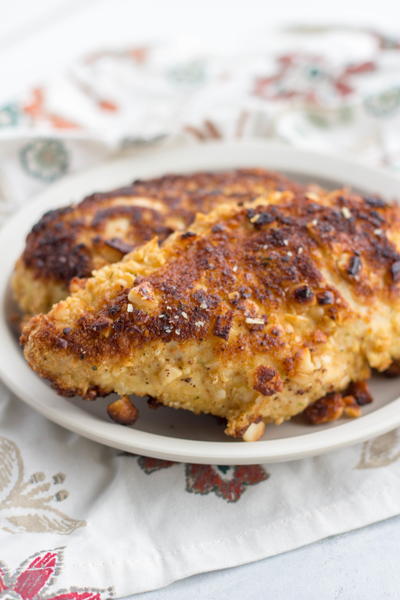 Sam's Featured Recipe
Macadamia Nut Chicken Breasts with Tropical Marmalade
Sam Choy is an award-winning restaurateur, best-selling cookbook author, and TV host who lives on the tropical islands of Hawaii. He feels strongly about educating others about the diverse cultures and flavors concentrated in his home state.
Son of a Hawaiian restaurateur, Sam graduated from the Kapiolani Community College culinary arts program and then went to New York to work as a chef at The Waldorf-Astoria . Upon returning to Hawaii, he worked in the kitchens of several major hotels and, in 1981, he opened his first stand-alone restaurant on the Big Island of Hawaii.
In 1995, Sam opened the Diamond Head Restaurant, serving renditions of his Hawaii regional cuisine. His TV cooking show is filmed here. Sam has another restaurant in Hawaii and one on Guam.
In 1992, Sam founded the famous Poke Festival and Recipe Contest. In 2004, he was awarded a James Beard American Classic Award for his restaurant Sam Choy's Kaloko.
Sam is the author or co-author of several books including Sam Choy's Island Flavors, Aloha Cuisine, Sam Choy's Little Hawaiian Poke Cookbook, Sam Choys Sampler: Hawaii's Favorite Recipes, and Sam Choy's Cooking With Kids.
"Very few places on earth are as beautiful as Hawaii, and nowhere do you find such an abundance of great food, fresh fish from our reefs and open ocean, fruits and crisp vegetables from mineral-rich volcanic soils, beef and poultry from upcountry ranches and seaweed and crustaceans from our aquafarms, " says Sam.
"What we, in Hawaii, do with this food and how we cook it is unique, distinct, and becoming increasingly popular regionally and internationally."
Sam's website is www.samchoy.com.
Latest Recipes