Ruth Reichl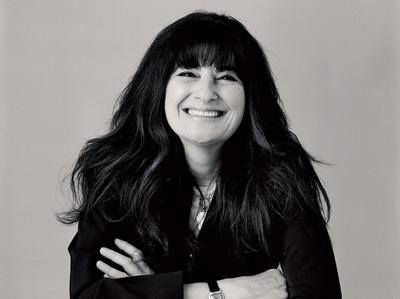 Did you know?
Ruth is executive producer of Garlic and Sapphires, a Fox 2000 film based on her memoirs and to be produced by Cary Brokaw's Avenue Pictures.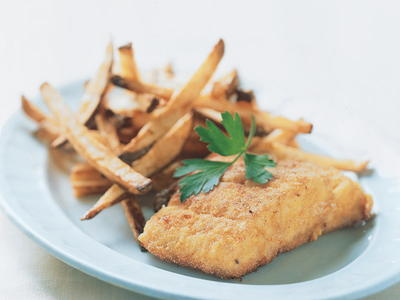 Ruth's Featured Recipe
Crispy Oven-Fried Cod
Ruth Reichl joined Gourmet as editor in chief in April 1999 and remained editor until the magazine closed its doors in the fall of 2009. She came to the magazine from The New York Times, where she had been the restaurant critic since 1993.
Ruth began writing about food in 1972, when she published Mmmmm: A Feastiary. Since then, she has written the critically acclaimed, best-selling memoirs Tender at the Bone, Comfort Me with Apples, and Garlic and Sapphires, which have been translated into 16 languages. Ruth's most recent work, Not Becoming My Mother and Other Things She Taught Me Along the Way, was recently released. She is the editor of The Modern Library Food Series, which currently includes 10 books. She has also written the introductions to Nancy Silverton's Breads from the La Brea Bakery: Recipes for the Connoisseur and The Measure of Her Powers: An M.F.K. Fisher Reader, and the foreword for Japanese Cooking: A Simple Art, by Shizuo Tsuji. She is featured on the cover of Dining Out: Secrets from America's Leading Critics, Chefs and Restaurants by Andrew Dornenburg and Karen Page.
She is the editor of Gourmet Today, the magazine's most recent book. She also edited Endless Feasts: Sixty Years of Writing from Gourmet; Remembrance of Things Paris: Sixty Years of Writing from Gourmet; The Gourmet Cookbook and History in a Glass: Sixty Years of Wine Writing from Gourmet. Her lecture "Why Food Matters," delivered in October 2005, was published in The Tanner Lectures on Human Values, Volume 27. In March 2007, she delivered the J. Edward Farnum Lecture at Princeton University.
She was the executive producer of — and made frequent appearances on — Gourmet's Diary of a Foodie, public television's 20-episode series, which debuted in October 2006.
Ruth hosted Eating Out Loud, three specials on Food Network, covering New York, San Francisco, and Miami. She is a regular host with Leonard Lopate for a live monthly food show on WNYC radio in New York.
She has been honored with six James Beard Awards (one for magazine feature writing and one for multimedia food journalism in 2009; two for restaurant criticism, in 1996 and 1998; one for journalism, in 1994; and Who's Who of Food and Beverage in America, 1984) and with numerous awards from the Association of American Food Journalists. In 2007, she was named Adweek's Editor of the Year. She received the Missouri Honor Medal for Distinguished Service in Journalism, presented by the Missouri School of Journalism, in October 2007. Ruth received the 2008 Matrix Award for Magazines from New York Women in Communications, Inc. and is also the recipient of the YWCA's Elizabeth Cutter Morrow Award.
As chef and co-owner of The Swallow Restaurant from 1974 to 1977, she played a part in the culinary revolution that took place in Berkeley, California and in the years that followed, she served as restaurant critic for New West and California magazines. In 1984, she became restaurant critic of the Los Angeles Times, where she was also named food editor.
She lives in New York City with her husband, Michael Singer, a television news producer, and their son. Her website is http://www.ruthreichl.com/
Cookbooks, etc