Rosetta Costantino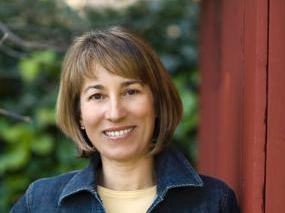 Did you know?
Rosetta was born and raised in Verbicaro, a small wine-producing hill town in Calabria, at the southern tip of the Italian peninsula.
Rosetta's Featured Recipe
Rosetta is an author and cooking instructor. Her parents strongly shaped her connection with food. Her father was a master cheesemaker and winemaker, tending the family's olive groves, vineyards and farm. Almost all their food came from their property or the nearby Mediterranean. Rosetta's mother and grandmothers knew how to live from the land, and how to make bread and friselle from scratch. They knew how to make pasta with only flour and water and shape it every possible way, even rolling it around a knitting needle to make the famous Calabrian fusilli.
As a child, Rosetta learned from them. She took wheat to the mill, returning home coated from head to toe in white flour. She watched them press olives into oil, and inserted strips of tomatoes into the glass bottles used to preserve them.
Rosetta and her parents moved to the San Francisco Bay Area when she was 14 years old. They quickly settled into the faster pace of life there, but always kept their cooking traditions. They still grow their own produce, make their own ricotta and cure their own salsiccia calabrese. Cooking remained a large part of Rosetta's life in high school, during her college years at the University of California, Berkeley, and throughout her successful career as a chemical engineer.
After 20 years of working in Silicon Valley, Rosetta retired and became a stay-at-home mom, honing the kitchen skills that she learned from her mother and grandmothers.
Then, in 2004 an article in the San Francisco Chronicle, "Calabria from Scratch", was written by celebrated food writer Janet Fletcher. It was about Rosetta's family and how they kept all the traditions of Calabria in a small corner of Oakland, California. Working on this article with Janet inspired Rosetta to share the cooking of my native land. She offered two cooking classes at a kitchen she rented, not expecting much demand. Because of the article, 250 people called that first week. Rosetta ended up teaching a class every week for eight weeks, until they ran out of vegetables from the garden.
At the urging of her students, who believe that interest in Calabrian home-cooking would interest people far beyond my classes, Rosetta teamed up with Janet to write a book about the region's foods and specialties, as well as everything that Calabria has to offer. The book My Calabria was published in November 2010, and was nominated for an IACP cookbook award.
Her second book, Southern Italian Desserts: Rediscovering the Sweet Traditions of Calabria, Campania, Basilicata, Puglia, and Sicily was published in late 2013.