Rosemary Kearney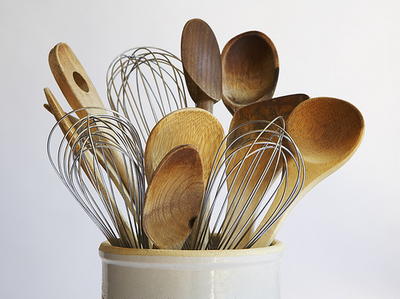 Did you know?
Rosemary and Darina share a commitment to and love for fresh, carefully raised foods and have developed gluten-free recipes using them. This is a priority for Rosemary for numerous reasons, not the least being she suffers from celiac disease.
Rosemary Kearney teamed with Darina Allen to write Healthy Gluten-Free Cooking, a collection of recipes that not only are gluten free, but focus on whole, fresh foods. Rosemary, who suffers from celiac disease, worked alongside Darina to develop the recipes for a class the two have taught for more than eight years at the famed Ballymaloe School in County Cork, Ireland.
Rosemary has a degree in food science and trained with Darina at Ballymaloe. She now is a chef/instructor there.
Among other classes, she teaches gluten-free cooking to those who have celiac disease, or who cook for family members who are afflicted. Both chefs wanted to take the boredom out of gluten-free dishes and in their book and classes include recipes with international flair that the entire family will enjoy, whether they must adhere to a gluten-free diet or not.
Rosemary owns a catering company called Rosemary & Thyme. She lives in Ireland.