Robin Miller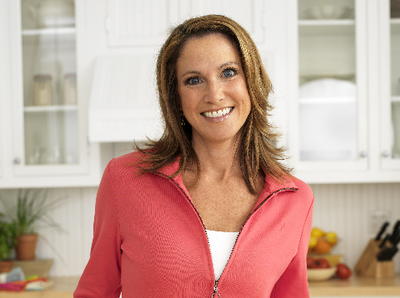 Did you know?
Robin is nothing if not reasonable and sensible. "Raising kids with healthy attitudes toward food will ultimately lead to older kids and adults who choose to eat in a healthy way," she told the Miami Herald.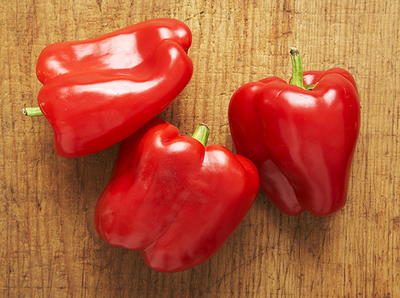 Robin's Featured Recipe
Tex-Mex Stuffed Peppers
Robin Miller is a food writer and nutritionist whose programs, Quick Fix Meals with Robin Miller and Robin to the Rescue air on the Food Network.
Robin's latest book is Robin Rescues Dinner: 52 Weeks of Quick-Fix Meals, 350 Recipes, and a Realistic Plan to Get Home-Cooked Dinners on the Table. Other titles include Robin to the Rescue, Quick Fix Meals with Robin Miller; Picnics; Verdure; The Newlywed Cookbook; The Daily Soup; and Jane Fonda, Cooking for Healthy Living.
Her recipes and nutrition features can be seen regularly in a variety of magazines, including Clean Eating; Experience Life; Guideposts; Cooking Light; Health; Fit Pregnancy; and Toddler.
Robin has been a guest on many local and national television shows, including The Early Show (CBS); Regis & Kelly; The View; The Today Show (NBC); Good Morning America (ABC); CNN; ABC Eyewitness News; CBS Evening News; Fox News Channel; the Discovery Channel; Health Network; and Joan Lunden's Women's Supermarket Network.
Additionally, she has hosted home videos for Jane Fonda and cable television vignettes for the Food Network and a variety of food companies.
Robin has a master's degree in Food and Nutrition from New York University, 1998, and her website is www.robin-miller.com.
Latest Recipes





(2 Votes)
Cookbooks, etc