Robert Steinberg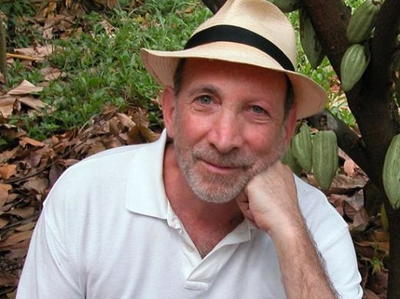 Did you know?
Robert could frequently be found in his chocolate factory, standing next to the antique blender machines he had imported from Germany, doing his own tasting.
Robert's Featured Recipe
Robert Steinberg was a family physician who changed careers to go into the chocolate business, eventually joining with a partner to make the Scharffen Berger Chocolate Maker brand into one of the most highly regarded, fine American chocolates.
A Harvard University graduate and accomplished cook, Robert was diagnosed with a form of cancer in 1989. He sold his medical practice shortly thereafter to devote time to things he loved – among them cooking and eating fine food. Initially inspired by his friendship with San Francisco restaurateur and coffee roaster, Bob Voorhees, Robert became fascinated with the chocolate-making process, eventually apprenticing himself to a small chocolate maker in Lyon, France. He traveled to several other countries to steep himself in the nuances of cocoa beans.
When Robert decided to try to manufacture fine chocolate in the United States he discussed the project with John Scharffenberger, his friend and former patient, and in 1996, the two agreed to work together. They traveled to Europe to look for the right machines, eventually finding their first machine at a chocolate factory in Germany.
Robert not only had a passion for making chocolate, he was dedicated to sourcing the best beans, meticulously roasting, blending, and grinding them to develop the best flavor profiles. His ultimate goal was to reveal and deliver the best chocolate that nature had to offer.
Aside from making solid bars of various sizes and taste intensities, Scharffen Berger eventually sold exotic varieties with subtly flavored ganache or caramel centers, mint fillings with fresh mint leaves, a smoky Yunnan tea flavor with tea leaves and chocolate dipped fruits. In 2005, the company was acquired by the Hershey Company, which has kept the Scharffen Berger brand and many of its formulas.
Robert passed away in 2008 in San Francisco. The website for the chocolate company he helped to found is www.scharffenberger.com.