Rinku Bhattacharya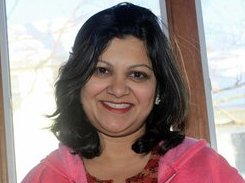 Did you know?
Rinku has a PhD in business from Pace University. She works with non-profits on their strategic and financial planning.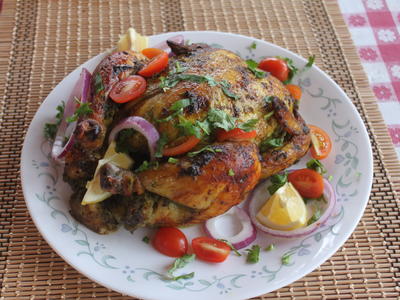 Rinku's Featured Recipe
Herb and Spice Roasted Chicken
Rinku Bhattacharya is a teacher of Indian Cooking and the author of the blog, Spice Chronicles. She is also the author of The Bengali Five Spice Chronicles, and Spices & Seasons: Simple, Sustainable Indian Flavors.

Rinku and her family are very committed to a sustainable lifestyle, and she uses mostly local produce for her recipes. She is joined in this effort by her husband who is an avid gardener and her children, Deepta and Aadi. Rinku's passion for food starts with cooking and trying new recipes and extends to pairing and drinking wine with food and trying usual combinations by fusing various culinary influences.