Ricki Heller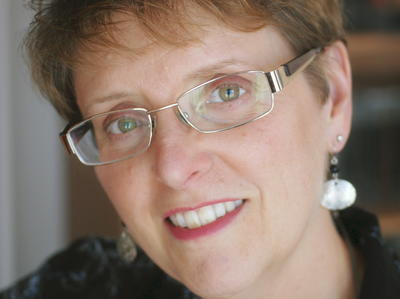 Did you know?
Ricki Heller grew up eating meat every day and twice a day on the weekends because her father was a butcher. Her mother leaned vegetarian. Ricki is a committed vegan.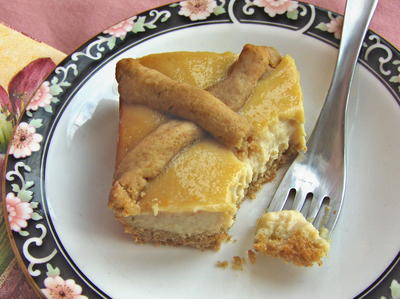 Ricki's Featured Recipe
My Mother's Cheesecake
Ricki Heller is an educator, holistic nutirtionist, whole foods chef, and author of several cookbooks including Sweet Freedom: Desserts You'll Love without Wheat, Eggs, Dairy or Refined Sugar. The book is one of only three cookbooks recommended on Ellen DeGeneres' website.
She published Naturally Sweet and Gluten-Free, an Amazon best-seller, in 2013. Her other books are Desserts Without Compromise and The Anti-Candida Feast. Both are e-books. Her next book, Living Candida-Free, will be published in January 2015.
While she holds a Ph.D in Modern American Literature, her passion tends to be vegan eating and cooking. Her writing and recipes have been featured in Clean Eating Magazine, Canadian Living Magazine, OneGreenPlanet.com, The Toronto Star as well as other publications.
Ricki studied at The Canadian School of Natural nutrition, and today teaches nutrition classes at Seneca College in Toronto. 
When she was diagnosed with IBS (Irritable Bowel Syndrome), she changed her eating habits and came to realize how important it was to eat food that nourished the body and helped it heal. 

Ricki writes the popular food blog RickiHeller.com. Her blog was nominated as one of SHAPE Magazine's "Best Healthy Eating Blogs" for 2011 and as a "Best Healthy Cooking Blog" by The Kitchn in 2013.
On the blog, she chronicles her ongoing challenges with candida, offers anecdotes about her life and shares sugar-free, vegan, whole-foods recipes with her readers -- who do the same by offering their own vegan recipes.
Ricki is a self-proclaimed dog lover and features both of her adopted pooches, Elsie and Chase, on the blog.   
She currently lives outside of Toronto with her husband and dogs.
Latest Recipes





(1 Votes)
Cookbooks, etc