Rick Rodgers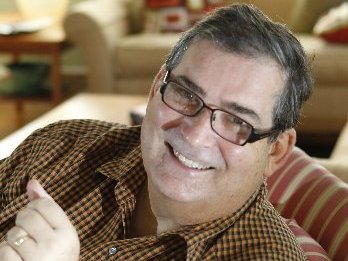 Did you know?
Rick is a Thanksgiving expert. In the weeks and months leading up to the all-American holiday, he travels the country giving classes on how to prepare the perfect Thanksgiving feast.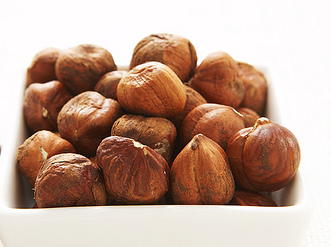 Rick's Featured Recipe
Apricots with Goat Cheese and Hazelnuts
Rick Rodgers has taught numerous classes on Thanksgiving, Christmas and other holiday meals and is the author of the best-selling Thanksgiving 101 and Christmas 101. Not surprising, as Rick is one of the busiest and most versatile people in the food business. He is a cooking teacher, food writer, cookbook author, freelance cookbook editor, and radio and television guest chef.
Rick has written more than 35 cookbooks on a wide range of subjects including Thanksgiving 101 and Fondue, and IACP Cookbook Award nominees, Kaffeehaus and The Carefree Cook. Williams-Sonoma has chosen Rick to write nine titles in their various cookbook lines, and his recipes have appeared in Food & Wine, Cooking Light, and Fine Cooking, and he is a frequent contributor to Bon Appétit.

In the publishing world, Rick is known for his behind-the-scenes work on an additional 30 books with other cooks, providing everything from recipe testing to writing to editing. His clients are a diverse group: Alfred Portale (The Gotham Bar and Grill Cookbook), Dan Leader (Bread Alone), fashion guru Lilly Pulitzer (Lilly's Essential Holidays), the late Leslie Revsin, PBS's Jeffrey Nathan (Adventures in Jewish Cooking), Patti LaBelle (LaBelle Cuisine), and Oprah Winfrey's former chef Art Smith (Back to the Table and Kitchen Life). The last two authors reached the New York Times Best Seller list, and a number of Rick's projects have gone on to win James Beard and IACP Cookbook Awards. He was a contributor to both The Bon Appétit Cookbook and The 75th Anniversary Joy of Cooking.
His encyclopedic culinary knowledge brought him the assignment of head writer to the 2001 edition of The All New Good Housekeeping Cookbook, as well as the role of American consultant to The Illustrated Kitchen Bible and The Barnes and Noble Essentials of Cooking. He has also created corporate cookbooks for Nordstrom, Kingsford Charcoal, Splenda, and has an upcoming book for Sarabeth's Bakery.

Rick's combination of down-to-earth humor and solid information brought him the prestigious Bon Appétit Food and Entertaining Award for Outstanding Cooking Teacher. In addition to his publishing work, Rick teaches cooking classes from coast-to-coast, as well as the occasional international stint (including Korea and France). He is a speaker at many festivals and seminars, including the annual International Association of Culinary Professionals and Greenbrier Food Writers conferences.

Rick has made countless television and radio appearances, often acting as a media spokesperson for top food, beverage, and housewares companies, including Perdue Farms (seven years), Grand Marnier (five years), Absolut Vodka, All-Clad, Beatrice Foods, Libby's Pumpkin, Entenmann's Baked Goods, Kingsford Charcoal, Hershey's Cocoa, and Jell-O. He has been guest chef on the national television shows Today, CBS Morning Show, Good Morning America, Cooking Live with Sara Moulton, and many others, including media appearances in every major local market.

Former chef/owner of the Manhattan catering firm Cuisine Américaine, he has the distinction of being an American chef cooking for the French government, and created parties for such celebrities as Marcel Marceau, Yves St. Laurent, and Gerard Depardieu. Cuisine Américaine now acts as a food consultant firm, providing recipe development and public relations support to Absolut Vodka, El Paso Chili Company, and others.
He lives in the New York City area. His website is www.rickrodgers.com.