Rick Bayless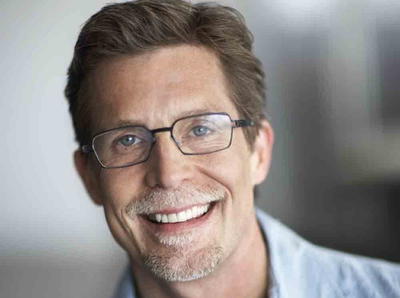 Did you know?
Rick's cookbook with his 15-year old daughter, Lanie, titled Rick and Lanie's Excellent Kitchen Adventures was nominated for a James Beard Award.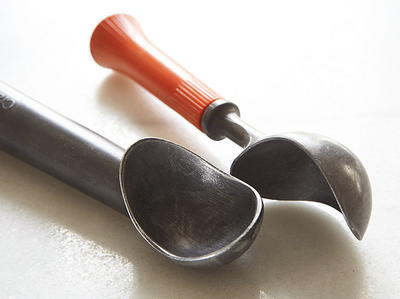 Rick's Featured Recipe
Fresh Prickly-Pear Ice
Rick Bayless is credited with doing more to introduce Americans to authenic Mexican cuisine — and to change its image in the U.S. — than any other American chef. He is a fourth generation restaurateur from an Oklahoma family of restaurateurs and grocers who decided to do his doctoral work in anthropological linguistics at the University of Michigan and so ended up living in Mexico with his wife, Deann. It was there that he wrote the now-classic Authentic Mexican: Regional Cooking From The Heart of Mexico that was published in 1987 and which the New York Times's legendary Craig Claiborne called the "greatest contribution to the Mexican table imaginable."

Rick went on to write other books: In 1996, Rick Bayless's Mexican Kitchen: Capturing the Vibrant Flavors of a World-Class Cuisine won the IACP Julia Child Cookbook of the Year Award. and the Times praised him as a writer who makes "true Mexican food user-friendly for Americans," while Time magazine dubbed him a a "cookbook superstar." Salsas That Cook written with Deann and JeanMarie Brownson was published in 1999 and Mexico – One Plate at a Time, the companion to the first season of the eponymous Public Television series, won a James Beard award as the Best International Cookbook. Mexico—One Plate at a Time, the television show, is currently in its fifth season on PBS.

Rick opened Frontera Grill in Chicago in 1987, a restaurant that specializes in contemporary regional Mexican cooking. In 1988, Food & Wine magazine selected Rick as Best New Chef of The Year, and in 1991, he won a James Beard Award for Best American Chef: Midwest. In 1995, he won another James Beard Award for National Chef of the Year as well as an award for Chef of the Year from the IACP. In 1998, the Beard Foundation honored Rick as Humanitarian of the Year. and in 2002, Bon Appétit honored him with the Cooking Teacher of the Year Award.

On the heels of Frontera Grill's success, Rick opened Topolobampo in 1989, an elegant eatery adjacent to Frontera Grill. Frontera Grill and Topolobampo have received glowing distinctions from such publications as Gourmet, Food & Wine, Bon Appétit, Atlantic Monthly, Condé Nast Traveler, Zagat's, The Wine Spectator, USA Today, Chicago Magazine and The Chicago Tribune. Topolobampo has been nominated twice by the James Beard Foundation as one of the most outstanding restaurants in our country.

In 1996, Rick began a line of prepared foods under the Frontera Foods label. Frontera Foods went on to open Frontera Fresco — a food kiosk in Chicago's historic Marshall Fields (now Macy's) building in 2005.
Rick is a restaurant consultant and teaches authentic Mexican cooking throughout the United States. He also leads cooking and cultural tours to Mexico.
Rick lives in Chicago with his wife and daughter. He is the founder of the Frontera Farmer Foundation, an organization that supports small local farmers, and has been active in Share Our Strength. His website is www.rickbayless.com