Regan Daley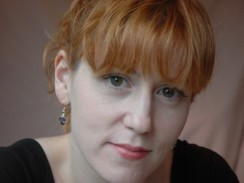 Did you know?
Regan named her blog Pen and Chocolate because she says she must have both "within arm's reach at all times." The chocolate must be dark and she confesses she is "the chick who buys those family-sized slabs of bittersweet chocolate.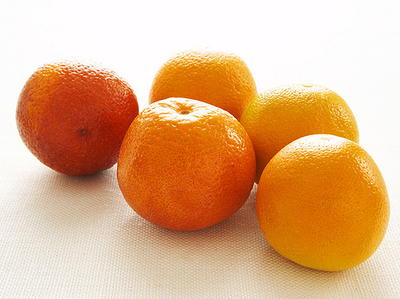 Regan's Featured Recipe
Candied Orange Peel
Regan Daley is a writer, cookbook author, and former pastry chef. Her cookbook, In the Sweet Kitchen, was recently published in paperback.
In the Sweet Kitchen: The Definitive Baker's Companion was first published in Canada and then a year later in 2001 in the United States. It won an award from the International Association of Culinary Professionals as the best overall book of the year before it was published in the U.S. Today, Regan writes more "creative non-fiction and fiction" than about food but says she still "likes food. A lot."
Although her childhood dream was to be an actor, and she attended a high school for the performing arts and attended university as a theater major, she gave up the dream at 21 and went to cooking school.
Regan was a pastry chef for a number of years in some of Toronto's best-known restaurants, including Avalon. Avalon was named one of the best restaurants in North America by Gourmet magazine. Desserts such as her Valrhona Molten Chocolate Cakes were extremely popular and became household words.
Her work has appeared in publications such as Bon Appétit, Fine Cooking, Country Home, and Gourmet.
Currently, she lives in Toronto, Ontario, with her husband Rob (who was her high school sweetheart) and three sons, twins Liam and Finn and their younger brother Rory, as well as a "food-phobic" dog. Her website is http://sweetkitchen.regandaley.com/
and her blog is http://penandchocolate.com/