Raquel Pelzel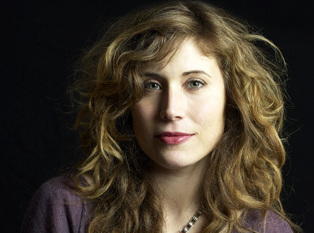 Did you know?
Raquel started working in restaurants when she was 15. She since worked in the kitchens of some of Boston's most highly regarded bakeries and restaurants, including Barbara Lynch's No. 9 Park. She has now turned her energies to food writing.
Raquel Pelzel is a chef, editor, cookbook author and food writer. Currently, she is senior food editor for Tasting Table, where she is responsible for the test kitchen, recipe development, and recipe-driving content.
Raquel has co-authored several cookbooks, including DamGoodSweets, Masala, Simply Delicioso, and Two Dudes, One Pan.  Her first solo cookbook project, New Flavors for Desserts debuted in November 2008. 
She was an editor for Cook's Illustrated. Her articles about food and wine, as well as her recipes, have been published in the Wall Street Journal, Saveur, Prevention, Country Home, to name a few publications.
Raquel studied culinary arts at the School of Natural Cookery in Boulder, Colorado, and at Johnson & Wales University in Rhode Island.
She now writes from Brooklyn, New York, where she lives with her husband and two sons. 
Her blog is raqinthekitchen.com and her website is raquelpelzel.com.
Cookbooks, etc