Poopa Dweck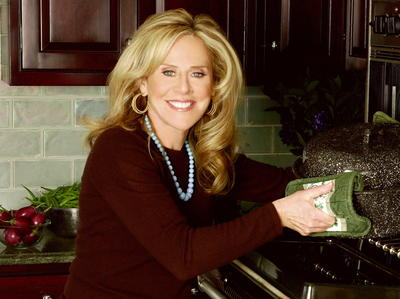 Did you know?
Syrian ambassador Imad Moustapha requested a meeting with Poopa and a signed copy of her book for President Bashar Assad. He praised the authentic recipes and noted that the shared cuisine of Syrian Arabs and Jews make a good starting point for positive dialogue.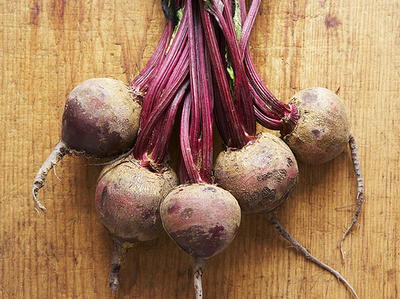 Poopa's Featured Recipe
Tamarind Beet-Onion Salad
Poopa Dweck is an expert on the food and customs of the Jews of Aleppo in Syria and the author of Aromas of Aleppo: The Legendary Cuisine of the Syrian Jews.
Her book was featured in the New York Times magazine and won the National Jewish Book Award in 2007.
Aleppo is one of the largest and most flourishing communities of Sephardic Jews in the world, and her book about its food has led Poopa to lectures, book tours and cooking demonstrations in venues all over the world. A Hebrew-language edition is being published in Israel.
Poopa is passionate about preserving Syrian culinary traditions and served as the executive editor of two Syrian community cookbooks, Deal Delights and Deal Delights II, one published in 1976 and the second in 1985. Both are standard in Sephardic kitchens worldwide and have raised thousands of dollars for charity. In 1995 Poopa joined the Board of Sephardic Bikur Holim and founded a woman's division called Daughters of Sarah.
In 2003, when their son, Jesse A"H, passed away at age 18, the Dwecks founded the Jesse Dweck City Learning Center, offering Torah classes for Syrian-Jewish men and women in Manhattan and New Jersey.
Poopa appreciates the spiritual richness of Jewish observance and the role of the Jewish woman within it. The Arabic concept of suffeh, she explains, refers to a woman's intelligence and intuition, allowing her to create a welcoming, well-ordered family life that allows the Divine Presence to dwell within. By documenting and preserving the foodways and customs of her heritage, Poopa hopes to inspire ethnic groups everywhere to revisit their roots and celebrate the concept of family.
Poopa and her husband Sammy raised their family of five children in Deal, New Jersey. Her website is http://www.aromasofaleppo.com/index2.html