Phillis Carey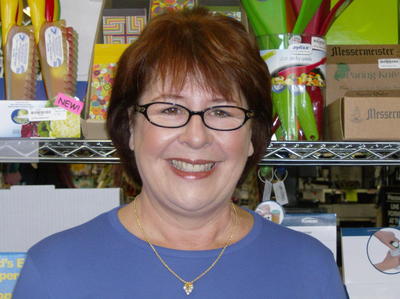 Did you know?
Phillis' cooking students remark that her recipes are "home-cook" friendly and the classes teach techniques that will adapt to other recipes. Her goal, she says, is to encourage students to have fun in the kitchen.
Phillis's Featured Recipe
Phillis Carey has been teaching cooking classes throughout Southern California for more than 30 years, with a focus on easy-yet-elegant menus for entertaining, with a gourmet accent and a minimum of fuss.
She is the author of four cookbooks, two of which are currently in print: Fast and Fabulous Chicken Breasts and Fast and Fabulous Entertaining Menus. She is now working on the next Fast and Fabulous book called Fast and Fabulous Everyday and Entertaining Entrees.
As a freelance writer, Phillis' articles have appeared in Cook's Illustrated and Cooking Pleasures magazines and she has written cover stories for the food section of the San Diego Union-Tribune.
Phillis is a professional member of Les Dames d'Escoffier's San Diego Chapter.
A native of California, she now lives in north San Diego County. Her website is www.PhillisCarey.com.