Penelope Casas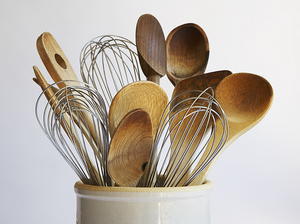 Did you know?
About paella, Penelope advised not to worry too much about etiquette when eating it. "Eating paella is a very casual affair, and it is much more fun to eat the shrimp and shellfish with your fingers."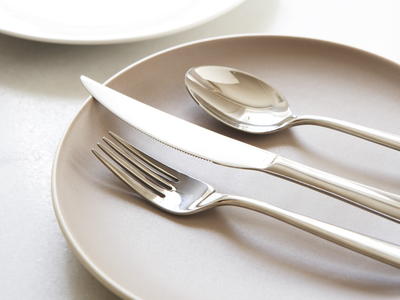 Penelope's Featured Recipe
Mini Meat Pies
Penelope Casas was a cookbook author and noted authority on Spanish food and culinary culture.
She is the author of the Foods and Wines of Spain, published in 1982 and now in its 12th printing. It is still considered a master work on the subject. In 1983, the Spanish government awarded her the National Gastronomy Prize. She also was awarded the Medal of Touristic Merit and was named a Dame of the Order of Civil Merit.
She wrote seven cookbooks, including La Cocina de Mamá, Paella!,¡Delicioso!, Discovering Spain, and Tapas: The Little Dishes of Spain.
1,000 Spanish Recipes, will be published in 2014.
Penelope wrote about Spanish food and travel for the New York Times, Gourmet, Saveur, and Bon Appétit. As she explained, to learn as much as she could, she dug into old Spanish cookbooks and family collections. She also observed home cooks and restaurant chefs when they prepared authentic Spanish dishes, both traditional and contemporary.
She met her husband in the 1960s when she studied abroad for a semester in Spain. He was the son of her host family and a medical student at the time.
After they were married, the couple lived in New York City, although they made frequent trips to Spain. Often these trips were to lead gastronomic tours that explored every corner of the country and its food and wine.
Penelope died in August of 2013. As well as her husband Luis, Penelope is survived by her daughter Elisa and her granddaughter.