Paul Lowe Einlyng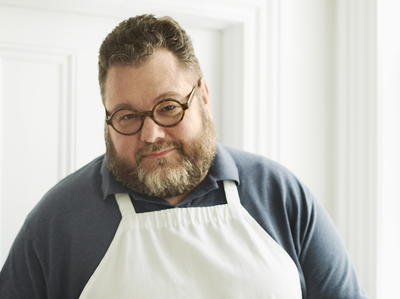 Did you know?
Paul adopted his grandmother's motto, "fullkommenhet er kjedelig..." which means "perfection is boring," and has incorporated it and her sheer joy of creating into everything he does.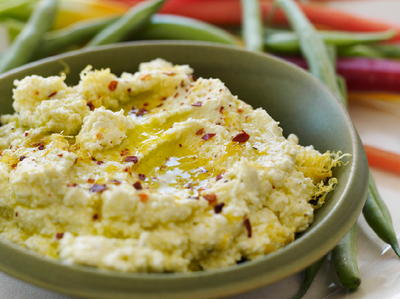 Paul's Featured Recipe
Feta and Lemon Dip
Paul Lowe Einlyng has been a food and craft stylist for more than twenty years. His work has appeared in Real Simple, Parents, Better Homes and Gardens, Country Living, Good Housekeeping, Cooking Light, Food Network Magazine, and Cosmopolitan.
Paul was raised in Norway by his great Auntie Gunnvor and grandmother. He has always been obsessed with cooking, crafting and decorating. Both his grandmother and great aunt were excellent cooks and crafters with impeccable taste. But they were not perfectionists. Their cakes tended to be a little lopsided and their craft projects definitely weren't up to Martha's standards.
In October of 2007, Paul was living in New York City as a successful craft and food stylist. He unwittingly transformed into Sweet Paul when he chose the name for a little blog that he started to highlight some work he was producing for clients. In order to carve out his own little niche on the web, he expanded postings to include brand new content featuring what he loved: food and crafts filtered through the lens of a seasoned stylist's eye. He did not intend the blog to garner 200,000 hits a month or give rise to an online magazine.
By 2009, friends and colleagues in the magazine industry were lauding his work and asking if they could contribute to the blog. Paul decided that he should go out on a limb and create his own magazine that would showcase the work of an incredibly talented posse of food-geek, photography-obsessed, craft-genius friends. He wanted Sweet Paul magazine to be an anticipated quarterly that readers could use to sweeten their everyday life. Paul strives to put out a magazine that is as creative and visually stunning as Martha Stewart Living but without being weighed-down with impossible recipes and projects developed for expert chefs and crafters.
In Spring 2012, the first print edition of the magazine was launched in Anthropologie stores nationwide. Now Paul is working on distribution in Anthropologie UK and specialty stock lists worldwide.
Latest Recipes





(0 Votes)





(0 Votes)





(0 Votes)
Cookbooks, etc