Pat Crocker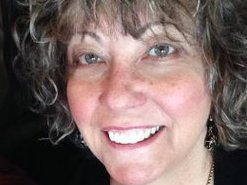 Did you know?
Speaking of scented geraniums — pelargoniums — Pat explains that they "were the darlings of the Victorians and the first perfume for centuries. [Once again, they] are sweeping the plant world off its feet."
Pat's Featured Recipe
Pat Crocker is an herb expert, home economist, cookbook author, writer, photographer, and a former public relations specialist.
She is the author of seventeen cookbooks including her latest, Kitchen Herbal, one of Pat's titles has topped 1 million copies in print while another has hit 250,000.   Her books, The Juicing Bible and The Vegan Cook's Bible have won 'Best in the World' awards from the International Gourmand Culinary Guild.
Pat calls herself a culinary herbalist, as a way to describe her expertise, love of herbs, and passion for food. She gives presentations on how herbs and food affect health and also writes extensively about this subject.
She was the founder and CEO of Crocker International Communications Inc., public relations agency serving food and consumer corporations.
Since she sold the company she has directed her energies to books, lectures, and her garden. 
She lives in Neustadt, Ontario, Canada. Her website is www.patcrocker.com.