Padma Lakshmi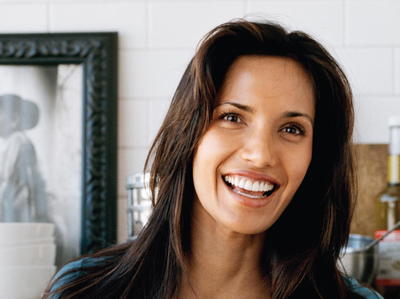 Did you know?
Padma is known as first internationally successful Indian supermodel and was discovered by an agent while sitting in a cafe in Spain.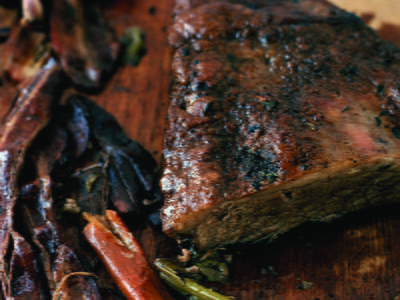 Padma's Featured Recipe
Beef Brisket Braised in Red Wine, Wrapped in Bacon
Padma Lakshmi is the host of Top Chef on Bravo television. She is also an actress and writer, who has published two cookbooks, Tangy, Tart, Hot & Sweet and Easy Exotic, which won the International Versailles Prize for best first cookbook.
Padma's television credits include hosting Rai Television's Dominica In, a live variety show, which became Italy's highest rated program. For The Food Network, she hosted Padma's Passport where she cooked diverse low-fat cuisine based on her best selling book Easy Exotic. She has also hosted a documentary series called Planet Food (broadcast on The Food Network and worldwide Discovery Channel), in which she journeyed to countries such as Spain and India. Padma appeared on UPN's Star Trek Enterprise, as well.
She appeared with Aishwarya Rai and Dylan McDermott in Paul Mayeda Berges' film Mistress of Spices and as Princess Bithia in ABC's mini-series The Ten Commandments alongside Naveen Andrews, Omar Sharif and Dougray Scott. She also starred in the two-part mini-series Sharpe's Challenge opposite Sean Bean, the continuation of the BBC series based on Richard Cornwall's novels.
Padma has contributed to magazines such as American Vogue, Gourmet and Harper's Bazaar.
As a model, she has appeared in numerous fashion editorials and walked the runway for the likes of Ralph Lauren, Emmanuel Ungaro and Alberta Ferretti and starred in campaigns for Versus and Roberto Cavalli.
This past spring, Padma launched a line of fine jewelry called PADMA at Bergdorf Goodman in New York.
Latest Recipes