Norman Van Aken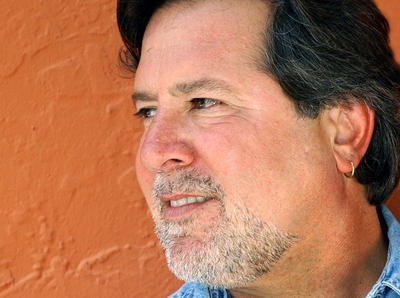 Did you know?
As the leader of a quartet of talented South Florida chefs in the 1980s, Norman introduced the fusion of Latin, Caribbean, Asian, African and American flavors. This style of cooking is considered one of our culinary treasures.
Norman's Featured Recipe
Norman Van Aken is known internationally as the founding father of New World Cuisine, and helped to put South Florida on the culinary map. He is known as the man who introduced the term "fusion cooking" to the world.
His culinary philosophy is to create a marriage of the sensual and rustic with the classic and intellectual in a celebration of the various places we live. This led Chicago chef Charlie Trotter to call Norman the "Walt Whitman of American Cuisine."
Norman is the author of Feast of Sunlight; The Exotic Fruit Book; Norman's New World Cuisine, nominated for the Julia Child/IACP award; and New World Kitchen. His two most recent books are a memoir, No Experience Necessary, and a book coauthored with his son Justin, also a chef, called My Key West Kitchen.
He is the only Floridian inducted into the prestigious James Beard list of "Who's Who in American Food and Beverage." His restaurant Norman's was nominated as a finalist for the James Beard Foundation's "Best Restaurant in America". He has been a James Beard Foundation semi-finalist for "Best Chef in America.
In 2006, he was honored as one of the "Founders of the New American Cuisine" by Spain's International Summit of Gastronomy Madrid Fusión Event. Honored with him were Alice Waters, Paul Prudhomme, and Mark Miller. In 2014, Chef Van Aken was presented the AIG Grand Prix Gastronomic Culture Prize to Norman Van Aken. He was the first American to receive the honor.
Norman's radio show, "A Word on Food" appears on NPR station WLR. He has also appeared on Television from CNN to Emeril to Jimmy Kimmel Live. He is the Chef and Founder of Norman's at the Ritz-Carlton, Grande Lakes, Orlando. 
Website: normanvanaken.com/