Nisa Burns Cochran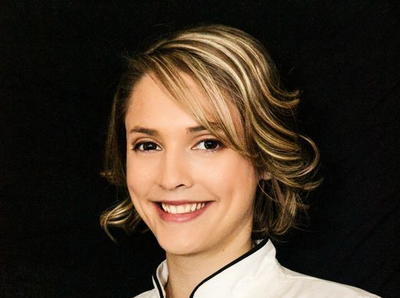 Did you know?
Before hitting the Internet, Nisa discovered a passion for cooking in childhood, mixing contents of her grandmother's pantry into sometimes delicious, sometimes "interesting" creations. In her teen years, Nisa's kitchen became a place of solace as well as a creative outlet.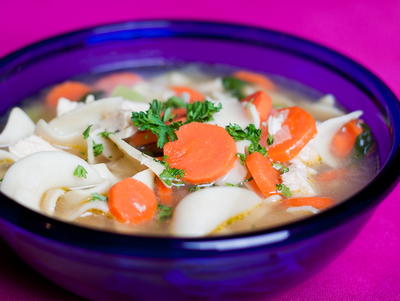 Nisa's Featured Recipe
Chicken Soup for the Tummy
An author, speaker and Internet sensation, Nisa's venture into the culinary world started in true Gen Y fashion: virally. Sharing recipes in social media circles, Nisa's spunky, but commonsense approach to food soon earned her fans on Facebook, Twitter, and YouTube nationwide.
Nisa is a culinary graduate of the Art Institute of Virginia Beach, and the CEO of Kitchenability, Inc., a company she founded to give novice cooks the confidence and skills to make easy, healthy, and delicious food suited to their lifestyles.
What is Kitchenability? In Nisa's words, it's the act of "becoming best friends with your kitchen in order to feed yourself for life."
Her first cookbook Kitchenability 101: The College Student's Guide to Easy, Healthy, and Delicious Food, introduces the concept and passes on more than 65 healthy, easy-to-whip-up dishes for budget-minded high school and college students. Her carefully curated no-nonsense recipe collection is anything but complicated; it offers personal and practical advice to help students increase their Kitchenability anywhere.
Nisa shares her food philosophy with college and university audiences across the country, and also on YouTube. With her help, they discover the satisfaction in cooking for themselves and their friends—all on a shoestring budget. A weekly contributor to Parade.com, Nisa lives in Virginia Beach. Find her online at Kitchenability.com.
Cookbooks, etc