Nigella Lawson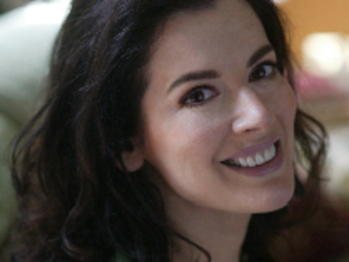 Did you know?
Nigella collects cookie cutters and asks friends to bring them back from far-flung travels. How many does she have? Easily more than 100.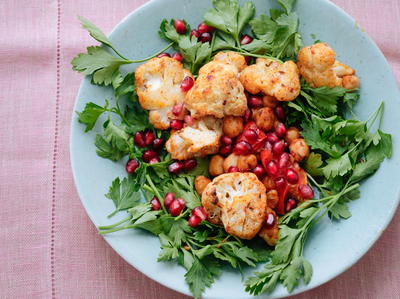 Nigella's Featured Recipe
Warm Spiced Cauliflower and Chickpea Salad with Pomegranate Seeds
Nigella Lawson is the author of nine bestselling books including the classics, How To Eat and How to Be a Domestic Goddess. Her newest cookbook Simply Nigella taps into the rhythms of our cooking lives with recipes that are uncomplicated and relaxed yet always satisfying.  
After graduating from the University of Oxford, Nigella worked as a book reviewer and restaurant critic, later becoming the deputy literary editor of The Sunday Times in 1986. She then embarked upon a career as a freelance journalist, writing for a number of newspapers and magazines.
In 1998, Lawson brought out her first cookbook, How to Eat, which sold 300,000 copies and became a bestseller. In 2000, How to Be a Domestic Goddess won the British Book Award for Author of the Year. In 2001, the Nigella Bites television series won a Guild of Food Writers Award, and in 2002, she was named "Tastemaker of the Year" at Bon Appétit's American Food & Entertaining Awards. Nigella is a former columnist for the Dining In section of the New York Times and has been a frequent guest on the Today show. She was a mentor on ABC's The Taste and has sold more than eight million cookbooks worldwide. You can find Nigella online at http://www.nigella.com/.