Nick Mautone
Did you know?
Nick began his life in food service working for his grandfather's company, Brunetto Cheese, in Yonkers, New York. In 1982, with his six brothers and sisters, he opened American Pie, an innovative pizzaria, which was a New York favorite for nine years.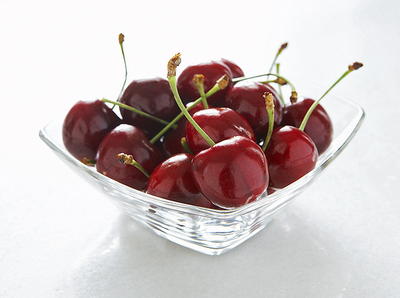 Nick's Featured Recipe
Maraschino Cherries
Nick Mautone is a restaurateur, consultant, lecturer, and author of Raising the Bar: Better Drinks, Better Entertaining, published by Artisan. He currently is at work on two more books.
Nick has been involved in any number of restaurant ventures, primarily in New York but also in Florida, Pennsylvania, and Minnesota. In 1990, Nick joined the management team of the Manhattan three-star restaurant, Gotham Bar and Grill, where he handled staff training and education and increased the restaurant's overall profitability. Soon after, he was recruited to "right the ship" as general manager at the Hudson River Club, in New York's World Financial Center. From there, he went on to join Danny Meyer and Tom Colicchio as a managing partner of Grammercy Tavern in New York City.
Currently, Nick operates two multifaceted food service, management and consulting companies. With Partner Don Pintabona, Nick is the operating partner of The Alexis Group, which consulted with the Atlantic Hotel in Fort Lauderdale, as well as all food service facilities for the hotel, Citarella Restaurant and retail stores.
Mautone Enterprises has consulted for such restaurants as Amuse, The Carlton Hotel, Country by Chef Geoffrey Zakarian, and 6-Penn Kitchen in Pittsburgh. Other projects include the Il Buco in Noho, The New French in Greenwich Village and Nick and Eddies in Minneapolis. More recently, Nick assisted Chef Ed Brown on 81-Restaurant which opened in February 2008, and the Ligne Rosset designed Apiary on Third Avenue in Manhattan. Currently Nick is partnering with TV celebrity and author Rachael Ray on a new restaurant concept called Bar RR.

In addition to restaurants, Nick works with beverage companies to assist in their marketing and brand management, training of sales and distribution teams, new product development and mixology. Clients include Grey Goose Vodka, VeeV Açai spirit and Beleza Pura Cachaca. He has judged wine competitions for the LA County Fair, Dallas Morning News Wine Competition and the NY Wine and Food Classic and he taught classes at the Institute of Culinary Education.

Nick has been a contributor to Everyday With Rachael Ray, Cargo and Chow magazines writing about food, beverage and spirits. He has appeared on more than 30 television and radio programs.
Nick is a board member of the New York State Restaurant Association Manhattan Chapter and sits on its legislative council. He also has been the keynote speaker at lectures given by The New York State Restaurant Association.

Nick works with many local and national charities. He is an active board member of City Harvest and has been an advisor and fundraiser for other non-profits focused on hunger relief and poverty alleviation.

Nick devotes the rest of his time to his daughter Alexandra, son Nicholas and wife Terri Ludwig. He is a dedicated amateur astronomer and also enjoys reading, cycling and golf. Nick's website is http://www.mautone-enterprises.com/