Nick Malgieri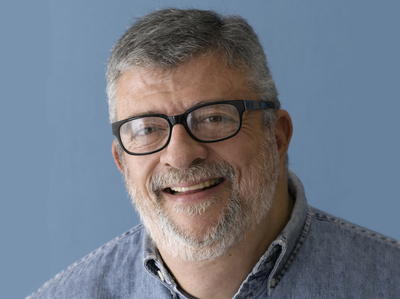 Did you know?
Nick, who is one of the country's leading bakers, was former executive pastry chef at New York's Windows on the World.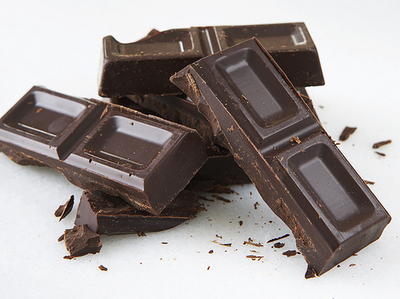 Nick's Featured Recipe
Frozen Chocolate Mousse
Nick Malgieri has been writing cookbooks, baking, and teaching baking and pastry for more than 30 years. His latest book is The Modern Baker. He is the author of Chocolate,winner of an IACP/Julia Child Cookbook Award for best baking book of 1998, voted Best Chocolate Book in the World by the 1998 Salon International du Livre Gourmand, and included in Food & Wine magazine's Best of the Best for 1998, and How to Bake, the recipient of a James Beard Foundation cookbook award for best baking book of 1995. He is also the author of the James Beard award-nominated A Baker's Tour,, Perfect Cakes , the James Beard award-nominated Cookies Unlimited , Great Italian Desserts , and Nick Malgieri's Perfect Pastry, and he coauthored Perfect Light Desserts with David Joachim.
Currently, Nick directs the baking program at the Institute of Culinary Education (ICE) and is a highly sought-after guest teacher at cooking schools around the country. Nick, the former executive pastry chef at Windows on the World, began teaching in the New School Culinary Arts Program in 1979 and in 1981 became chairman of the Baking Department there. He developed and taught the professional baking curriculum for the New York Restaurant School and authored the baking section of the Restaurant School's textbook. A founder and owner of the Total Heaven Baking Company, Nick has also served as consultant to restaurants, pastry shops, food producers, and corporations.
Nick was a 1996 inductee into the Who's Who of Food and Beverage in America, and in 1998 and 1999, Nick was voted one of the ten best pastry chefs in America by Chocolatier and Pastry Art and Design magazines.
Nick's recipes have been published in the New York Times, Cuisine, Restaurant Business, Family Circle, McCall's, Ladies' Home Journal, and other magazines and newspapers throughout the United States. He is a frequent contributor to the Washington Post food section and writes a monthly column for Tribune Media Services that appears in newspapers all over the United States. He has also written for the New York Daily News, Gourmet, Chocolatier, Food & Wine, and Cook's Illustrated. Previously, Nick was the American correspondent for the Italian magazine La Pasticceria Internazionale and editor of Dolce Italia, a publication of the Italian Trade Commission.
His websites are www.nickmalgieri.com and themodernbaker.net, which offers videos demonstrating essential baking techniques.