Nancie McDermott
Did you know?
Nancie learned to cook Thai food during her three years as a Peace Corps volunteer in Thailand.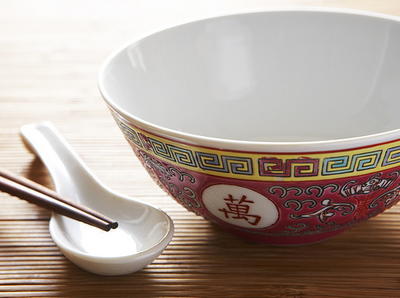 Nancie's Featured Recipe
Pho Noodles with Beef, Hanoi Style
Nancie McDermott is a food writer and cooking teacher specializing in the food of Thailand. A North Carolina native, she also writes about the food and culinary traditions of the American South, particularly baking and the importance of food and cooking in creating community and family connections.
Nancie's ten cookbooks include: Southern Soups & Stews, Simply Vietnamese, Simply Vegetarian Thai Cooking, Real Thai Cooking, Southern Cakes, Southern Pies, and 300 Best Stir-Fry Recipes. In the fall of 2008, her book Quick and Easy Chinese, joined her bestselling Quick and Easy Thai, and Quick and Easy Vietnamese, to form a weeknight-friendly Asian-recipe trilogy.
She is contributing editor for Edible Piedmont magazine and also contributes articles and recipes to Bon Appetit, Cook's Illustrated, Every Day with Rachael Ray, Family Fun, Fine Cooking, and Food & Wine.
Nancie teaches cooking classes around the country, cooks on television with news anchors, and is still glowing from the pleasure of appearing on Alton Brown's Food Network program, Good Eats as the cake historian on his coconut cake-centric show.
Nancie is a professional member of the International Association of Culinary Professionals, Women Chefs and Restaurateurs, Les Dames d'Escoffier, Slow Food, and the Southern Foodways Alliance.
Today, Nancie lives in Chapel Hill, North Carolina, with her husband and two daughters, who are great cooks, great eaters and great company. Her website is www.nanciemcdermott.com and her blog is http://nanciemcdermott.wordpress.com/