Myra Goodman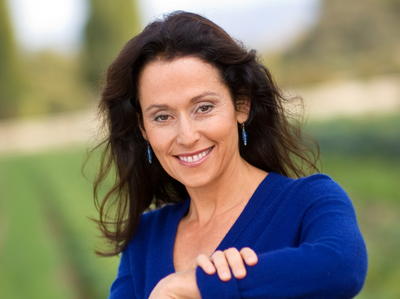 Did you know?
When fresh out of college, Myra and Drew, two New York City kids, landed in California on a little two-and-a-half-acre piece of land. In this enchanting setting, they taught themselves to farm with only natural inputs and began their lifelong commitment to organic farming.
Myra's Featured Recipe
Myra Goodman, and her husband Drew, founded Earthbound Farm on their 2-½ acre raspberry farm in Carmel Valley, California in 1984. They were the first to successfully market packaged salads for retail sale, and their farm grew to become the largest grower of organic produce in North America. Earthbound's 200 growers collectively avoid the use of about 15 million pounds of conventional agricultural chemicals every year.
Thirty years later, the Goodman's still live on their original farm. Myra is a creative and prolific cook who is regularly inspired by the bounty of the crops they grow. She has authored three cookbooks to share her passion for both delicious food and a healthy planet: Food to Live By - The Earthbound Farm Organic Cookbook; The Earthbound Cook: 250 Recipes for Delicious Food and a Healthy Planet; and Straight from the Earth – Irresistible Vegan recipe for Everyone – which was co-authored with her daughter Marea.
Their website is www.ebfarm.com.