Moosewood Collective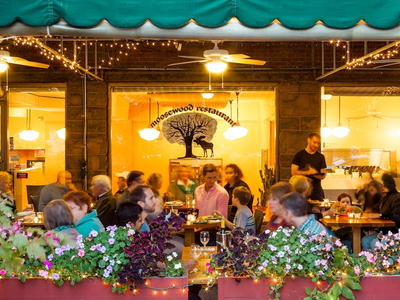 Did you know?
The group is comprised of performers, mediators, meditators, activists, teachers, trainers, consultants, writers, gardeners, editors, poets, artists, quilters, calligraphers, martial arts instructors and enthusiasts, health advocates, parents, grandparents, good cooks, and really good eaters.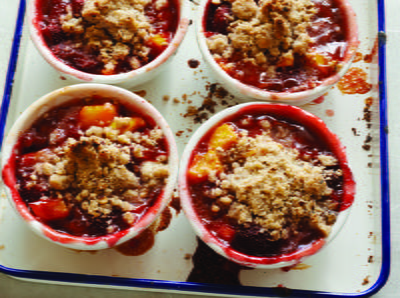 Moosewood's Featured Recipe
Strawberry-Rhubarb Crumble
The Moosewood Collective is a group of nineteen people who own and operate Moosewood Restaurant in Ithaca, NY, and write cookbooks. "Collective" is the group's philosophical identity, not a legal term. Most of the group has worked together for more than twenty years and som have worked together since Moosewood opened in 1973. The membership has changed over the years, but basically is a similar stable group. When all is said and done, Moosewood is a hard place to leave.
The Moosewood Collective members share responsibilities and participate in the various jobs necessary to run what has grown from a very small natural foods restaurant to a larger and more diversified company. Most members of the Collective have worked together for at least 20 years, and some have worked for the restaurant since it was founded in 1973. The Moosewood Collective is the recipient of three James Beard Awards and numerous nominations. Moosewood Restaurant Cooks at Home is the fourteenth book the group has published.
Cookbooks, etc