Molly Stevens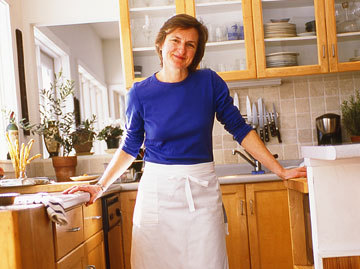 Did you know?
Molly was classically trained as a chef in France and has directed programs and taught at the French Culinary Institute, New England Culinary Institute, and L'Ecole de Cuisine La Varenne in Burgundy, France and Venice, Italy.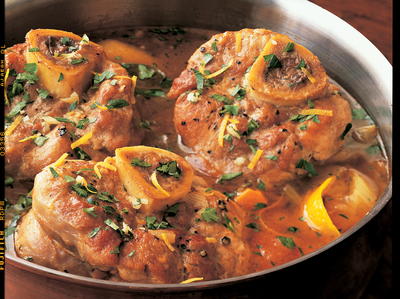 Molly's Featured Recipe
Osso Buco alla Milanese
Molly Stevens is a food writer, editor and cooking teacher whose cookbooks, All About Roasting (2011) and All About Braising (2004) both won a James Beard award and an International Association of Culinary Professionals (IACP) award. She has been described in the New York Times Book Review as "a beautifully clear writer who likes to teach".

Molly's writes regularly for Fine Cooking magazine where she is a contributing editor. Her recipes, articles and tips also appear in Bon Appétit, Saveur, The Wall Street Journal, Everyday with Rachel Ray, Eating Well, Real Simple,Yankee, and Real Food.

She has worked on numerous other books. She and Fran McCullough edited The Best American Recipes and The 150 Best American Recipes: Indispensable Dishes from Legendary Chefs and Undiscovered Cooks. The latter was nominated for an IACP award. She coauthored One Potato, Two Potato with Roy Finamore, and also wrote New England, part of the Williams-Sonoma New American Cooking Series.
Other editorial projects include The All New Joy of Cooking, Williams-Sonoma Kitchen Companion, and several books by Anne Willan: Country Cooking of France; From My Château Kitchen; and Cooking with Wine.
Molly teaches across the country and in 2007 was selected by Bon Appétit magazine as the Cooking Teacher of the Year. In 2006, she was honored by the IACP as the Cooking Teacher of the Year.
Molly lives in northern Vermont where she teaches cooking classes on Craftsy including, Master the Braise and Roasting Techniques. Her website is http://www.mollystevenscooks.com.
Latest Recipes





(4 Votes)